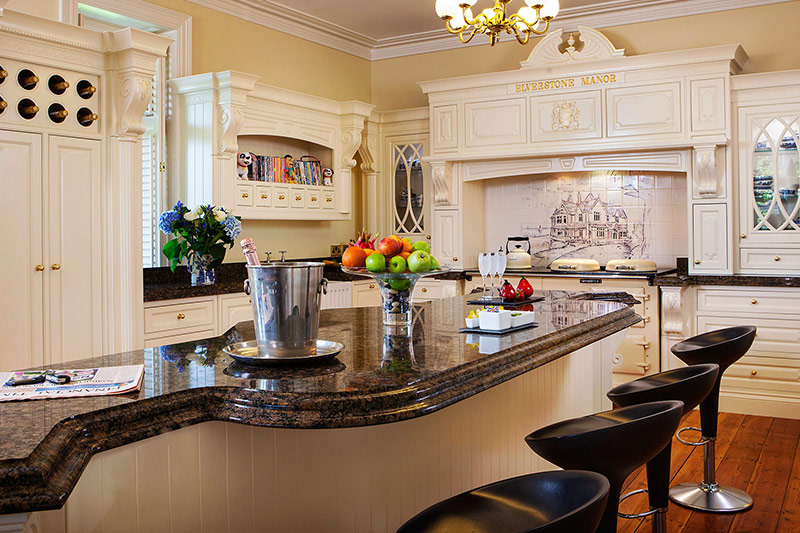 How to Avoid Your New Kitchen Soon Becoming Out-dated
26th March 2012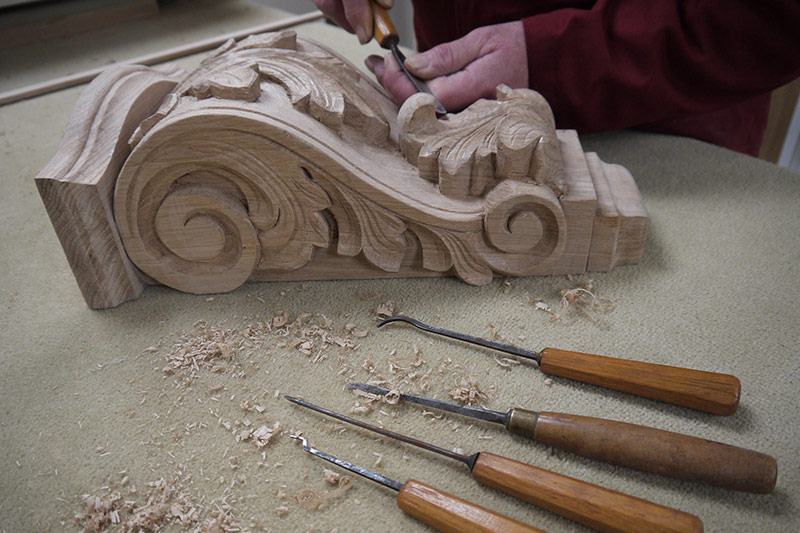 Traditional Kitchens vs Modern Kitchens
28th April 2012
How Much Would a New Kitchen Add to the Value of a House?
This can be analysed very objectively or very subjectively depending on who is giving their opinion. The figures range generally from as little as 4% -12%. These figures are supposed to act as a bench mark as to what one should consider spending when considering the purchase of a new kitchen.
Naturally where you live will have an influence on the house values and your own property will have an upper and lower value depending on many factors, including current economic conditions.
One thing to bear in mind is that a bespoke kitchen is generally one which will last a lifetime, giving you decades of pleasure and valuable memories that you will treasure forever. So although initially you may decide to spend more than your original budget allocated, the investment made when converted, will not only increase the house valuation but exceed your expectations each time you enter the kitchen the whole room gives you a lift. Instantly you feel that you could not have created, planned and installed a better bespoke kitchen or more importantly created a better use of space. Luxury kitchens will be planned to every fine detail from a design prospective and to each client's functional requirements. Failing to plan correctly could make or break the square footage available. It is often the small extra creative touches that are not only the most talked about features that the kitchen has to offer but makes the whole room stand above and beyond the average kitchen installed in today's difficult market.
"Imagination is more important than knowledge. For knowledge is limited, whereas imagination embraces the entire world". (Albert Einstein)
When collating a list of requirements from clients, everybody is very individual, some require a very traditional look, others contemporary and finally the modern classic mix that is created from both design eras.
The hub of the kitchen has always been the central focal point of every home (and where everyone ends up at parties!) but today it is quite often the only room fully used in the house! The functional retreat is now not just the kitchen but also dining room/lounge and study rolled into one. The kitchen space has expanded beyond the cooking space it was originally designed for and now often extends into the garden space bringing the outdoors inside with functional folding doors. The design is key to obtain full use from this space. A skilled kitchen designer will show how full use of the space provided can be maximised to its true potential. When investing in a kitchen, particularly one with highly skilled craftsmanship, if any design detail has been overlooked or not planned to its full potential, clients will be disappointed with the lack of planning details. Often points that have not been considered until clients start to use the kitchen. If the correct questions had been asked in their list of requirements, no such problems should arise. Again, a skilled designer will often point out potential hazards or improvements as the design evolves.
"Imagination is more important than knowledge". When planning a luxury kitchen, is it?? Every bespoke kitchen needs a highly skilled team of fitters to complete the installation professionally but first impressions are also so important. There is no greater compliment, when following your investment, when it is admired by friends and family. Particularly with additional features that set your bespoke luxury kitchen apart from other kitchens. A smooth skilled installation is essential but imagination and those extra finishing touches complete the full interior picture above and beyond every client's wish list.
"For knowledge is limited, whereas imagination embraces the entire world". So although the knowledge is essential to the planning and installation, imagination with your own individual creative space will be the main factor that sets your luxury kitchen apart from others. Quite often an ugly feature such a pillar can be transformed by a few creative touches that make it a focal point to be admired instead of an awkward wall in the way. Lighting can be emphasised to change the atmosphere and mood the kitchen generates. Flooring will also compliment and change the look to a truly desirable kitchen.
The central hub of the home will also not only create an attractive and functional area but statistics from Readers Digest have shown that the house valuation will increase by 11% when a luxury kitchen is installed. This will not be the case however, for a badly designed or cheaper kitchen. Buy cheap buy twice! In today's economic climate, people do try to cut corners but this mistake can often be an expensive one, when the quality is poor or the kitchen is not planned correctly it can have a detrimental effect on the home and not add the true potential value to the house. The true value is extremely important as the house is often the single largest investment that people make in their lifetime. The balance therefore of increased value and perfect use of space to prepare, cook, eat, talk, relax, and observe in will repay itself very quickly when fully used and appreciated by family and friends.
In modern society today, the dining room is used less and less and not always considered an essential room in the house. The kitchen is and always will be several rooms rolled into one. Functionality is so important, When the kitchen has been meticulously planned to each homes specific requirements, taking into consideration all the family members, it will be a place where memories of your own children growing up, completing homework, chats with family and friends and entertaining. Mistakes can be expensive ones.
Long Lasting Luxury kitchens have guarantees that speak volumes far beyond any written confirmation of workmanship and appliances. The high quality materials and craftsmanship will not only be obvious to the eye but will be of an equally high standard on the interior of the bespoke units too. The standard needs to be of an equal quality, inside and out to be in the luxury kitchen class.
Royal Institute of Chartered Surveyors is the world's leading professional body of qualifications and standards in land, property and construction. They have reported that investment made in a bespoke kitchen will return its value back to the clients when the property is sold dependent on the obvious, the quality of the work, style and location.
RICS research looks at a changing trend in the property market.
Increasing numbers of homeowners are deciding to improve rather than move home, according to new research from RICS.
Overall, 48 per cent of chartered surveyor estate agents revealed the slow sales market is prompting people to improve their properties rather than move. Across the UK, this was most prevalent in areas where the property market is more depressed, such as Northern Ireland, where 75 per cent were improving rather than moving and the West Midlands (71 per cent). However, even in more buoyant areas such as London, buyers are facing high property prices which are also prompting them to stay in their homes.
For those undertaking work to their homes, 44 per cent of surveyors reported additional bedrooms were the improvement which added the most value. Traditional improvements such as adding a new bathroom or kitchen were the next most valuable, at 18 per cent.
When choosing a kitchen company to design your new functional kitchen, the above points and cautions need to be carefully considered so the full use of your investment cannot only be fully appreciated but also have its value truly realised when selling your property.
Broadway is at the forefront of design when utilising all the functionality and transforming a space that was formally known as the kitchen into a bespoke luxuriously appointed area that everyone in the home will love and cherish for years.
When choosing a bespoke luxury kitchen think Broadway – design as individual as you are but never fades with age. The handcrafted masterpiece that is designed above and beyond every client's expectations. The testimonials that support the list of happy customers speak volumes for the time that Broadway invest in making every kitchen in a class of its own. At Broadway we manufacture and install high quality bespoke kitchens in Birmingham, West Midlands and have customers all over England and Wales.
Bespoke kitchens are as individual as each and every client is. Each client has very different requirements and spaces available but we feel that being able to manufacture and install all our own very unique kitchens sets us apart from other companies.
Broadway clients are offered free Independent Interior Design advice to help them with the finished look of their kitchen. So not only will clients have the quality and planning that is essential to every luxury bespoke kitchen that is manufactured on their own premises but also have the option, if they choose, to be able to complete the look with the additional design solutions that helps to really set their bespoke kitchen apart with those extra finished touches. These often include accessories, new to the Interior Design field and again takes "Imagination" beyond the client's expectations.