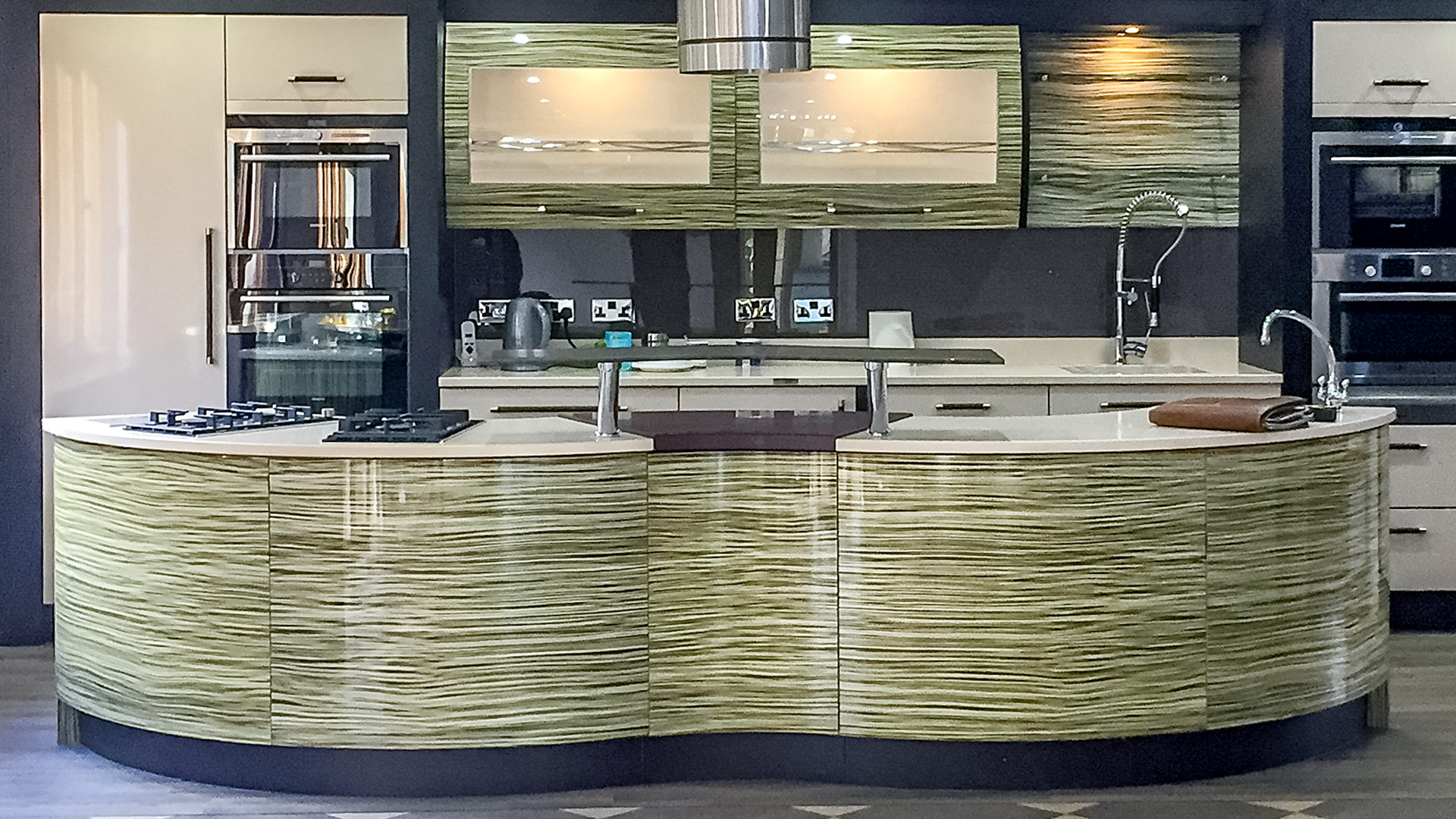 Why Choose A Luxury Bespoke Kitchen?
14th December 2021
Broadway Kitchens – Serving the Midlands for 50 years
Broadway kitchens take great pride in having been able to serve the Midlands for almost 50 years, having had the privilege of designing, manufacturing, and installing luxury kitchens in homes across the region. Covering the whole of the West Midlands and East Midlands in Birmingham, Sutton Coldfield, Solihull, Edgbaston, Harborne, Wolverhampton, Lichfield and Tamworth.
Broadway kitchens is a three generational family run business where a warm welcome always awaits past, present, and perspective clients at our Midlands based showroom in Sutton Coldfield. Our refurbished showroom is open seven days a week, Monday to Saturday 9.30am-5.30pm, Sundays and bank holidays 10.00am – 4.00pm. We strive to create a relaxed informal atmosphere within our showroom encouraging customers to touch and feel the quality of materials we have on display
Our head designer has over 47 years of experience and is always eager to share his wealth of knowledge with clients. Having designed 1,000's of luxury kitchens for people across the Midlands and beyond his understanding of the industry, and ability to create designs unique to the individual are what's key to ensuring a Broadway kitchen stands the test of time.
Broadway Kitchens has become a formidable force in the luxury bespoke kitchen market. We believe this derives from magnificent design creations and then realised by our master craftsmen. Our manufacturing site is based in the heart of the West Midlands, Walsall in close proximity to where it all began back in 1974. We have been entrusted by our customers to hand craft luxury bespoke kitchens and install them into people's homes across the country for decades. Having manufactured over 15,000 kitchens we have gained a reputation of providing superior quality kitchens that are built to last.
We are a well-established manufacturer and only use ecological sustainable wood when creating our kitchen furniture. Our Production Director has forged excellent working relationships with numerous supply chains over the years, ensuring the materials we use are of the highest standard. All our bespoke handmade cabinetry can be created using Ash, Oak, Walnut, Beech, or Birch. As a multi-generational family business, we are keen to source materials that will not impact on future generations and politely refuse any requests for the use of endangered woods such as Teak, Mahogany, or Ebony.
Our manufacturing facility is fully equipped with all the latest state of the art technology enabling us to deliver one off creation's unique to each of our clients. In the fast-paced world we live in Broadway kitchens are keen to encourage development research into the latest technologies to help us stay ahead of the game and provide clients with diverse and innovative kitchens they will treasure for a long time.
Upon agreeing your tailor-made design our craftsmen begin the task of turning your dream kitchen into a fully functioning reality. Over the years our workforce has gained a wealth of experience and knowledge and this we believe is what gives Broadway kitchens the edge over our competitors. There is simply no substitute for quality workmanship and all our master craftsmen strive to exceed any expectations you may have.  
Broadway Kitchens enthusiastic team have an eclectic wealth of know how when it comes to the finish of your kitchen. By keeping up to date with the latest techniques we afford our customers the luxury of a multitude of colour choices. All kitchen furniture can be spray painted, hand painted if you prefer a more traditional finish, or timeless elegance of the natural wood look we aim to accommodate all tastes and styles.
Modern kitchens integrate contemporary kitchen design and functionality, but their styling is particular. A modern kitchen offers streamlined and minimalist styling with clean lines, open spaces, and highly functional materials. Doors have a flat panel design that give a horizontal and simple line. This increases the appearance of space and offers a symmetrical look. However, the lack of ornamentation does not mean that modern kitchens cannot look beautiful, their beauty and texture are defined by making use of simplistic features like natural worktops and spacious islands, Modern kitchen designs are glamorous and sleek and what better way to complete the look than with a 'messy cupboard', a workspace to store all small kitchen appliances without looking cluttered. The slab like doors can be closed too easily conceal everyday items from view. Simple yet effective touches such as warm or cool LED accent lighting lifts the space elegantly, whilst intelligent storage and waste solutions maximise your space and keep a clean, aesthetically pleasing design.
Traditional kitchens have a formal and elegant feel that combines classic elements to create a design that appeals to all tastes. Regardless of your style, there's a traditional kitchen for you, even the finish and colour can give the kitchen a whole different appearance – whether it be hand or spray painted, neutral or bold in colour the appeal is limitless. Taking influence from American and European homes of 19th and 20th century homes, traditional kitchens use a variety of styles to draw inspiration upon, basically taking all the best bits and amalgamating to create the ultimate traditional kitchen.
Designer kitchens are exclusive and bespoke, as opposed to general kitchens available from national and global chains. Designer kitchens are designed specifically with functionality and aesthetics to meet the needs of individual clients. Tailor-made to create a wow factor in the kitchen space. This could be an S shape kitchen island incorporating a seating area, a hob or even a sink – kitchen furniture that is uniquely designed for the customer. A bespoke kitchen designer takes the whole kitchen layout into consideration so clients can if they wish, have a coffee table, a window seat, booth seating, a sideboard or even a piece of free-standing furniture which matches the designer kitchen perfectly and helps to harmonise the whole room. Examples of designer kitchens we have installed are available to view on our website, this may help visualise the quality of craftsmanship available at Broadway Kitchens.
Shaker kitchens have, and still are a firm favourite when choosing a new kitchen, the alluringly elegant style is adored by so many, maybe it's because the understated elegance appeals to everyone and sits so comfortably within a traditional or modern home. Featuring the traditional square framing with a recessed centre panel, this renowned style remains both versatile and elegant, finishing in a deep sumptuous colour can add a contemporary twist on a timeless classic.
Victorian kitchens transformed the way we use and look at our kitchens nowadays, whether you are drawn to historic architectural styles, or you simply want to design a kitchen to fit your home's aesthetic, there are a lot we have to thank the Victorians for. The Victorian era was a period of invention and advancement, new technologies such as the stove and the icebox transformed the idea of the kitchen and helped redefine its style, layout, and functionality.  While you may think a kitchen from over 100 years ago isn't relevant today, you'll actually find that many of the elements of Victorian kitchens are used today albeit with a slight modern twist. It may not be ideal in many homes to have free standing furniture, but one-off bespoke freestanding pieces can make all the difference and emulate a by gone era. Victorian kitchens didn't skimp on the flourishes, and the design was often grand and elegant, a style which our master craftsmen and designer mirror to perfection. They say fashions go in full circle and never more so is this evident, the Victorian kitchen focused on having a generous primary workspace in the centre of the room – basically our modern-day island rejuvenated. 
Edwardian kitchens transcended dramatically from the dark-looking Victorian kitchen and turned into an airy and roomy space. Pastel and light colour schemes where preferred by the Edwardian's, still a much-favoured style today.  Kitchens moved on from wooden surfaces in preference to white glazed tiles as sanitation was becoming significantly important. Having white tiles meant that natural light reflected creating a brighter, fresher space to work. Kitchen gadgets became a big hit during the Edwardian era with fridges and boilers being installed into many a home. Houses had running water indoors, which increased the demand for household sinks. Made from enamelled iron, granite or slate, the kitchen staple as we know it today would have been a game-changer for so many homes. Pre-packaged foods became readily available and where else to store them, but in a cabinet – hence 'built-in-kitchen' was born. Combining the Edwardian look with modern technology is something we at Broadway kitchens excel at, with our unique design features brought to life by our skilfully trained craftsmen.
Georgian kitchens and properties are renowned for some of the best examples of English design, nowadays our Georgian Kitchens take the best of those design elements and bring them crashing into the 21st century. A classic style, which has been updated to suit our modern needs and workspaces. While paying tribute to an iconic era of craftsmanship, the Georgian style is a modern-day in-frame kitchen, which simply put means that the doors are fitted within the frame of the cabinet, giving a sleek finish. Both the design and manufacturing techniques are modelled on master craftsman from the Georgian era, and by taking these details from the past we are enabled to produce a kitchen that is not only classic but timeless.
Kitchen islands have become to go-to item on every wish list when designing a new kitchen layout, it can be a very exciting prospect. The idea of a contemporary, state-of-the-art kitchen island being installed can be life changing but what many people do is skip the practical decisions and jump straight to the atheistic elements. There are a number of factors to consider such as –
What style of worktop should you have and type of edge that best complements your, style
Should it be a functional workspace and maybe house appliances such as a hob, sink or integrated under counter appliances.
Would you like drawers or storage cupboards or both?
Will it be purely a social/dining space or all of the above?
Do you want square, rectangular or curved?
While all these things are essential, there are some other priorities you might need to think about first and that is size. The island needs to complement your room not overpower it, and secondly think about how your kitchen is used and what purpose is your kitchen island going to serve? The answer to this lies in the problem your island will solve. 
Kitchen dressers are, becoming ever more popular again and our bespoke dressers can be crafted to complement your existing kitchen or dining space. They are a tremendously useful statement piece of furniture whether simply used as extra storage or additional workspace depending on how you prefer to have it customised. Our in-house manufacturing site affords us the luxury of creating one-of-a-kind pieces tailor made to your specification in relation to colour, material style and size.
Our contemporary designs are fully assembled by hand to ensure high quality and accuracy. Broadway kitchens welcome all customers to our manufacturing site to view their finished products before we install them into any home. This gives our customers a unique opportunity to see and touch their deluxe kitchen beforehand. Our non-standardised carcasses can be tailored to height and depths as required, our hinges open to 155 degrees in comparison to standard 90 degrees and our robust dove tail drawers can hold up to 22kg in weight, we are so confident in our workmanship all our kitchens come with a guarantee as standard. Every cupboard door, drawer, cornice, pelmet, and plinth are meticulously checked before being carefully packaged and transported to your home.
Our master craftsmen refuse to compromise on quality, and we believe this is one of the reasons our customers are keen to recommend us. We have a desire to continue to be trailblazers in the kitchen design and manufacture industry and are positive you will treasure our bespoke luxury kitchen furniture for many years to come. 
A large percentage of Broadway kitchens custom generates from the recommendations of previous customers to family and friends. We take great pride in passing on this information to all prospective clients, there is no better advertisement than word of mouth from a genuinely happy customer. This is also evident on testimonials page, alternatively take a look at our Google reviews.
Having laid the foundations for lifelong relationships with our customers we are now delighted to be at a stage whereby we are designing, manufacturing, and installing luxury kitchens for the children and even grandchildren of earlier Broadway Kitchens customers.