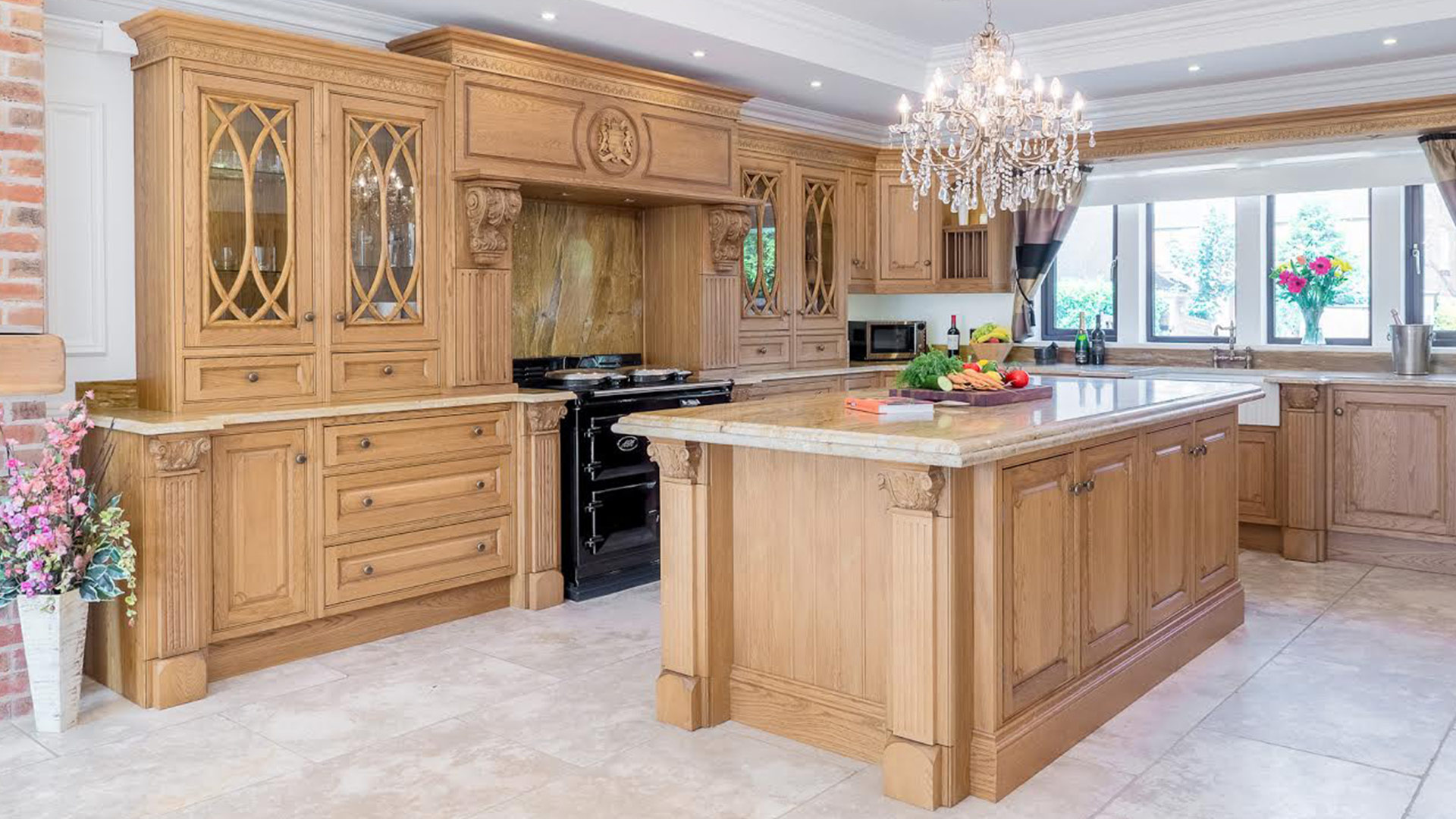 Luxury Natural Wood Hand-made Bespoke Kitchens
14th December 2021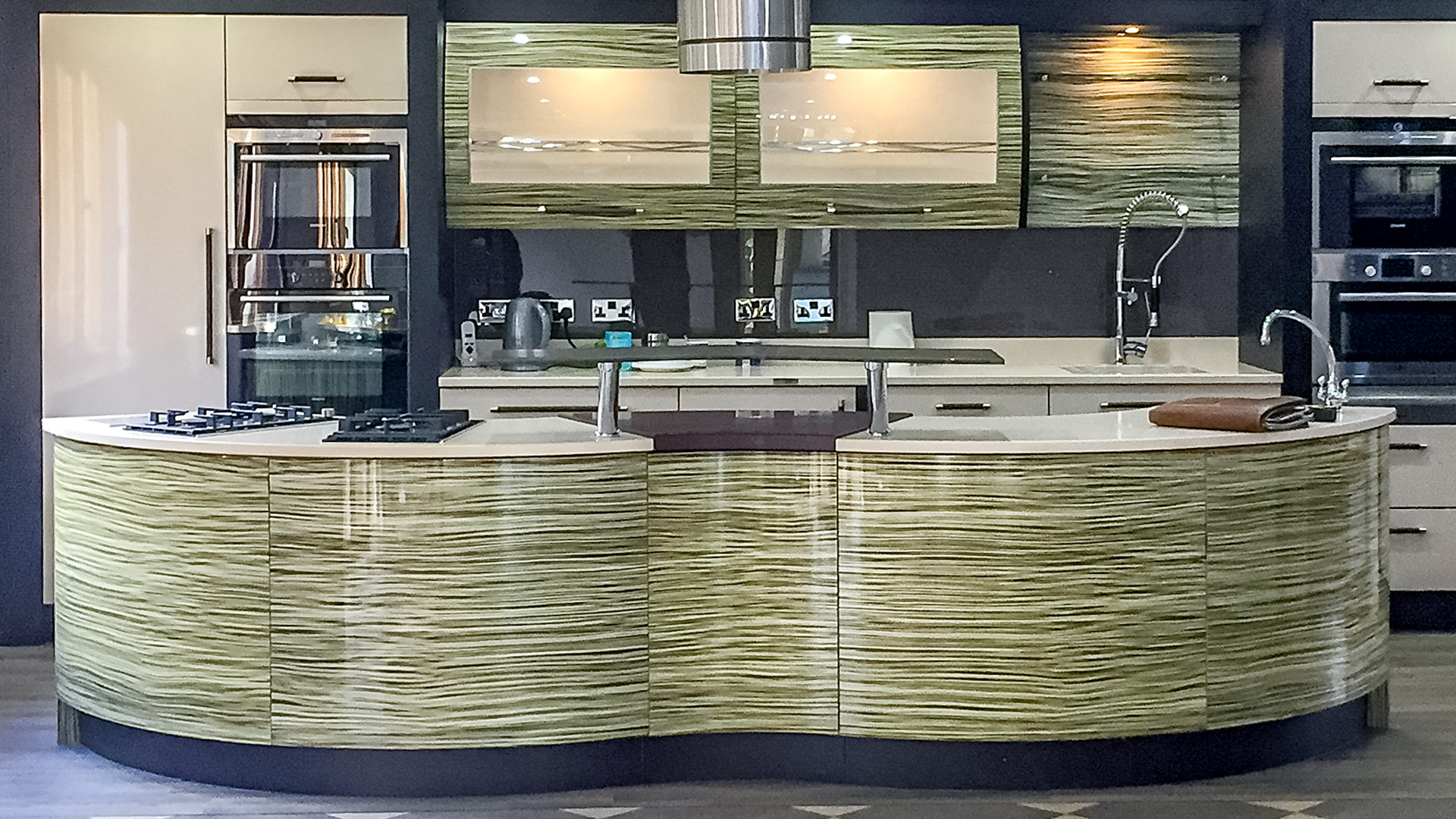 Why Choose A Luxury Bespoke Kitchen?
14th December 2021
Broadway Kitchens In High Demand – Installing Luxury Bespoke Kitchens Throughout Solihull
Broadway Kitchens has proudly served the West Midlands for almost 50 years, designing, manufacturing and installing high end kitchens. With our manufacturing site based in Walsall and newly refurbished showroom in Streetly we have been fortunate enough to gain a very loyal following from homeowners across Sutton Coldfield, Little Aston, Edgbaston, Lichfield, Stratford-Upon-Avon and Tamworth. However, over the past few years we have experienced a huge influx in customers travelling from Solihull, Shirley, Knowle, Catherine-De-Barnes and surrounding areas.
With Solihull being the most affluent town in the Midlands, choosing a local company would be the easy option but our exceptional reputation and attention to detail has seen customers prepared to travel that extra mile in order to experience what Broadway Kitchens has to offer first-hand. Our longstanding team members pride themselves on delivering an unsurpassed level of customer service, our Head Designer has over 40 years of experience in the industry creating unique concepts of cabinetry and bespoke furniture design. At the heart of our family run business is the manufacturing site, where we are proud to employ some of the regions most talented and dedicated craftsmen.
Having been voted one of the most desirable areas to live within the Midlands, Solihull has maintained its distinct identity with a number of surviving timber framed Tudor style housing. Something Broadway kitchens can relate to; our luxury kitchens embody a tradition of excellence in quality design and craftsmanship.
With the NEC hosting a number of trade shows just a stone throw away from the town of Solihull, inspiration and choice are available in abundance, but thanks to glowing customer testimonials, google reviews and good old-fashioned word of mouth Broadway Kitchens are attracting clientele from across the country. The ethos of our company has always been to produce tailor made furniture to suit the architectural proportions of any home, to the upmost of our professional capabilities.
Over the years we have seen many competitors come and go and who claim to produce truly bespoke furniture, only for customers to realise this may not always be the case. Broadway Kitchens affords our customers the assurance that there are no regimented furniture ranges allowing us to produce genuinely unique commissions to suit your individuality, personal taste and lifestyle.
There may be a number of reasons why prospective customers travel far and wide for a Broadway Kitchen but hers just a few reasons why we think this may be the case: -
Compromising on Quality is not an option
With over 15,000 happy customers spanning our 47 years of trading we refuse to use second rate materials in order to cut costs. Our craftsman are highly skilled and only want to produce bespoke furniture of the highest quality. We are proud be an eco-friendly company refusing to use any form of endangered wood.
Highly Competitive Prices
Compared to some of our Birmingham, London, or National companies-based companies we offer fairly competitive prices on like for like bespoke hand made furniture. We have much lower overheads than many of the high-profile chains, we don't have dozens of showrooms, salespeople, or representatives. Customers deal directly with us, and we have the skill set to manufacture our own highly desirable kitchen furniture. We own our premises and equipment outright, lower over heads and well-established relationships with suppliers of raw materials enables us to keep our price structures within sensible categories.
Non-Standardisation
With a bespoke kitchen sizes will never an issue regardless of the size or shape of your room, we embrace the quirkiness of odd, shaped rooms and thrive on solving logistical or technical issues that arise to bring a design idea to fruition. With customized height, depth, width of cabinetry, angled, curved the choice is yours. With tailored features to suit the aspirations of each client dimensions and layout are not an issue.
Top Rate Customer Service
From start to finish we are with you all the way. No idea, question or query is unimportant to us. We fully appreciate the trust all of customers place in us and a Broadway Kitchens team member will endeavour to help in any way possible. So many of our customers have become friends recommending us to family is the greatest accolade we can receive. There isn't any better advert than a truly satisfied customer.
As one would expect from a true bespoke manufacturer, the skies the limit almost anything is possible. Flexibility is key when designing and choosing the kitchen style you prefer, we at Broadway prefer to informally chat and exchange ideas this may be prior to a home visit whereby our designer will take measurements and get a feel for your home. After intently listening to our customers' needs and wants our in-house designer will create a one-of-a-kind design tailored precisely to you. With an array of natural timbers to choose from, do you prefer natural or painted finishes, hand or spray painted? These are all decisions we can assist you in making, the whole process can be a little overwhelming and that's where our experience and approachable manner becomes apparent. We want your Broadway Kitchen to be something you treasure for many years to come and the focal point of any discerning Solihull homeowner.
With showrooms in Streetly, Birmingham and Brentwood, Essex displays and intended to delight and inspire, giving you a brief insight into the levels of quality offered by Broadway Kitchens. Our hand crafted, Shaker in frame, Edwardian, Georgian and Knightsbridge designs are showcased to encourage clients to inspect the quality of craftsmanship that goes into every dovetail joint, recessed butt hinges that are carved into the doors to support the weight of solid wood doors. Strong durable and fit for generations of use, soft close drawer runners allow drawers to close with a gentle touch. Our hand carved corbels, columns and mantles can be designed to your exact specification offering any home the grandeur it warrants.
If a more modern contemporary kitchen is to your liking we try and accommodate all tastes and feel we offer something for everyone, the thing is with a bespoke design and manufacturing service such as that offered by Broadway Kitchens nothing is off limits.