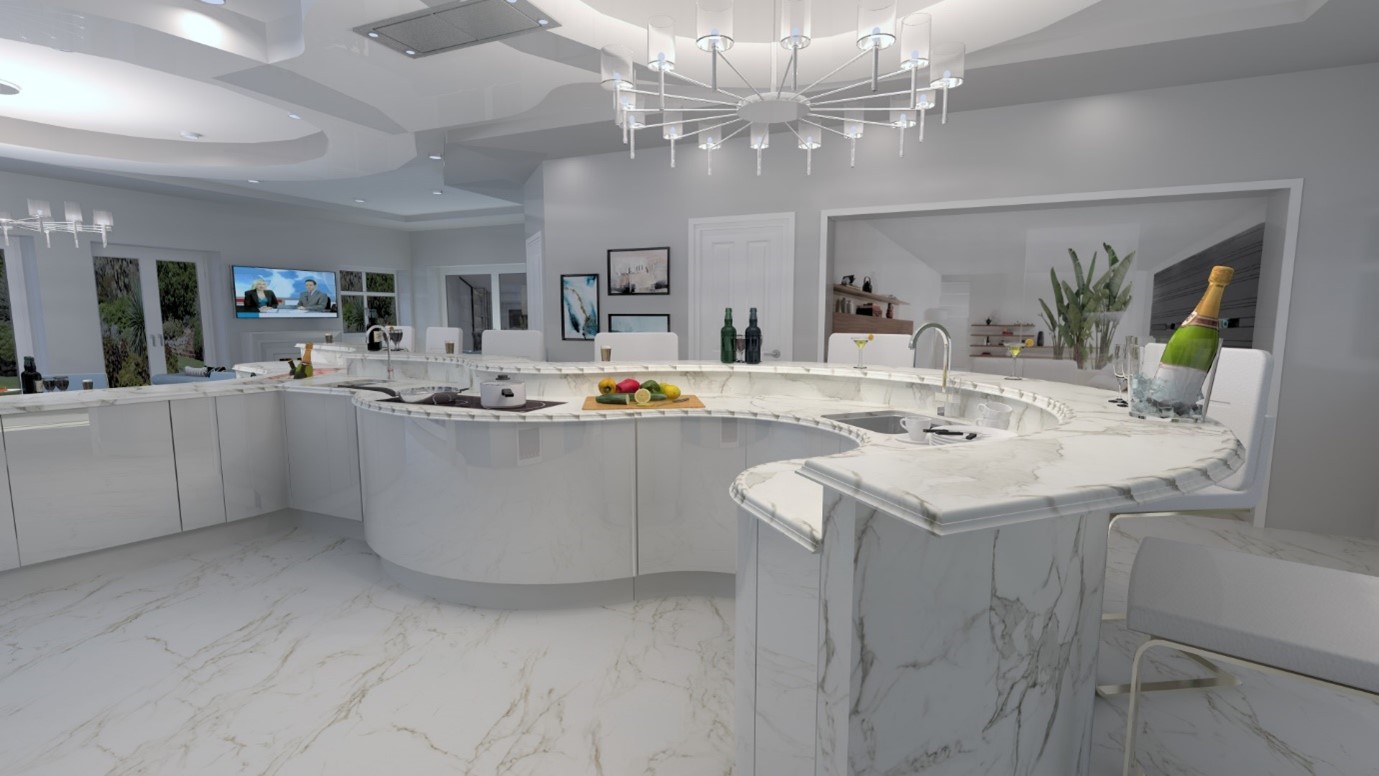 Broadway Kitchens In High Demand – Installing Luxury Bespoke Kitchens Throughout Solihull
14th December 2021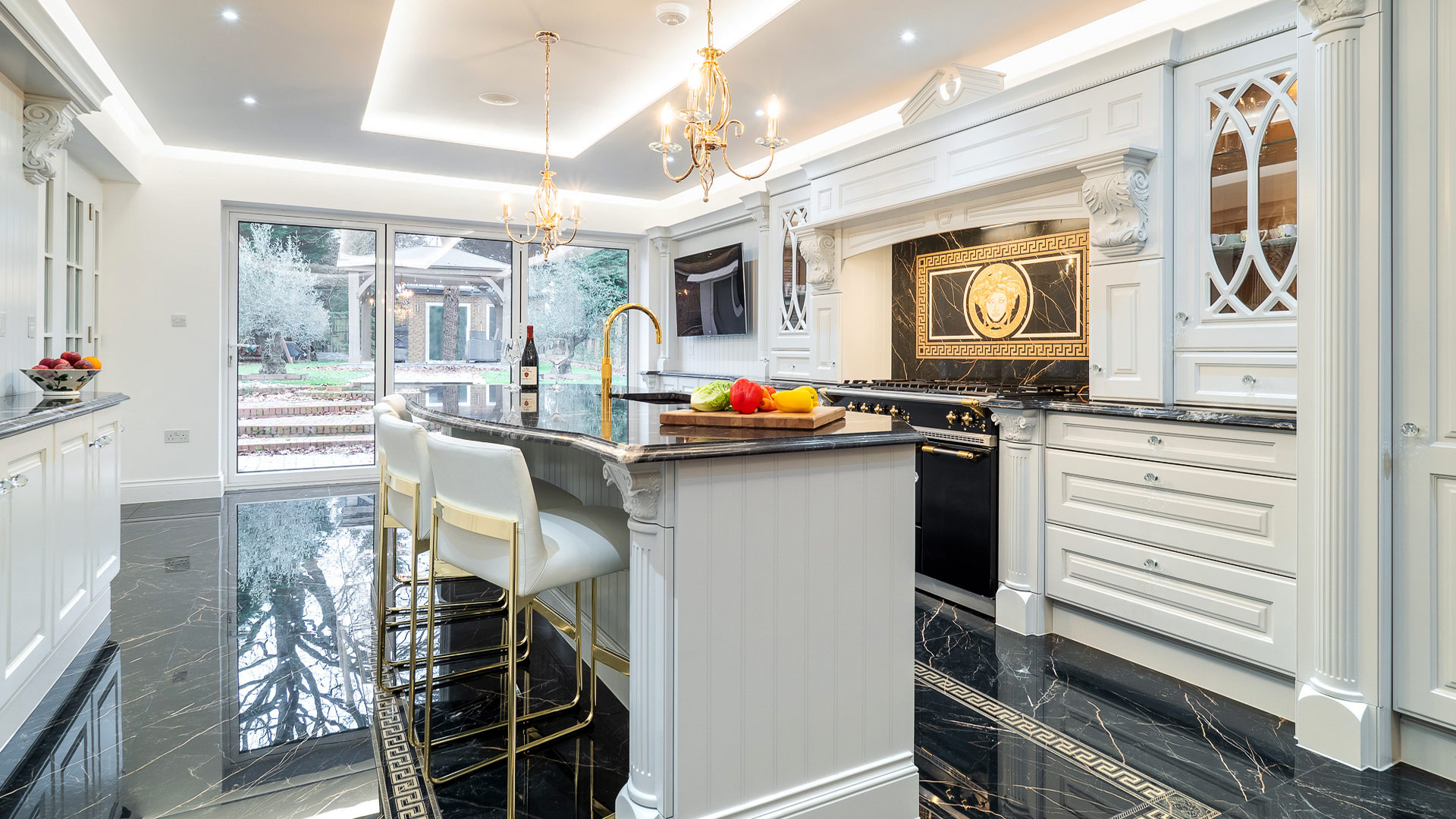 Broadway Kitchens – Serving the Midlands for 50 years
5th December 2022
Why Choose A Luxury Bespoke Kitchen?
Broadway Kitchens has prided itself on offering luxury bespoke kitchen furniture at sensible prices for almost 50 years. Our West Midlands based manufacturing site in Walsall has produced some of the highest quality workmanship in the region resulting in Broadway Kitchens being commissioned to design, manufacture and install tailor made cabinetry for homes in Solihull, Edgbaston, Sutton Coldfield, Wolverhampton, Lichfield, and surrounding areas. We provide guidance and support from the initial first meeting through to completion and beyond.
So why choose a luxury bespoke design when you can get an 'off the shelf' product for a fraction of the cost? The answer is simple - quality and uniqueness. The true nature of our family run business is to create a living space that will be multi-generational and stand the test of time, something we believe can only be achieved by master craftsman who have honed their trade for many years. Having gained an excellent reputation throughout the West Midlands we are fortunate enough that satisfied customers are telling family and friends further afield resulting in Broadway Kitchens being installed in Bridgenorth, Stratford-Upon-Avon, Derbyshire, and Warwickshire.
Once you have made the decision to remodel your kitchen you need to decide if this is going to be an alluring workspace that adds value to your home and quality of life or an area that simply functions. Your home is your sanctuary and at the heart of every home is the kitchen, this hard-working space should be and extension of your personality and at Broadway kitchens we are passionate about transforming every kitchen into a space where memories are made, and precious family time is shared. Second to purchasing a property this may be one of the biggest investments you make so it needs to be right and exclusive to you. Having attentively served Sutton Coldfield, Wolverhampton, East Midlands, Leicestershire, and surrounding counties for three generations we encourage prospective clients to view past work, previous customers who will happily welcome you into their homes.
Budgets are a main factor when taking on any kind of home renovations and at Broadway kitchens we cannot stress enough that a strong hand made carcass is the foundation for any well-designed bespoke kitchen. Our experienced designer will present designs ultimately tailored with you in mind. As a family run business, we offer a more personal service than that of larger corporate firms, prioritising you and ensuring total transparency when it comes to cost. By breaking down the cost of our hand-crafted furniture we are able to provide solutions and encourage experimentation to transform any kitchen into a prestigious room you can be proud of. We offer a number of price structures within our bespoke range, with prices starting at £20,000.00 excluding appliances and worktops and going up to anywhere in the region of six figures. Regardless of budget we want to ensure our clients experience a service and design that is tailored to their wants and needs, sometimes flexibility and compromise is key to achieving the ultimate dream kitchen.
People often assume that the size of the kitchen has a large bearing on the total cost however this isn't always the case, and a bespoke design offers you the luxury of tailoring the depth, width, and height of your cabinetry. You may have an unusual shape room or an awkward space that isn't fully utilised and yes it will cost more than a standard shop brought carcass, but this will be the unique feature that's makes your kitchen one of a kind with truly bespoke hand-crafted furniture. Specific requirements can incur extra costs, but we endeavour to realise all our customers desires by maximising storage and suggesting clever space saving ideas that will revolutionise the way you use the space. The craftsmanship that goes into creating these distinctive details is key to ensuring the longevity of your hand made kitchen.
You may envision what your dream kitchen will look like, and our team are here to advise and ensure your workspace functions perfectly for you whilst encompassing a style that is tailored to your everyday life. Broadway kitchens aim to deliver design masterpieces that are built to order, a truly bespoke design can take several weeks to manufacture dependent upon the intricacy of the design selected. We take great pride in producing opulent or understated, elegant one-of-a-kind kitchens. We genuinely believe our Broadway Kitchen furniture will be transformative to your everyday life when it comes into fruition.
Our highly skilled craftsmen produce around 150 bespoke cabinets a week in our West Midlands based factory, hand crafting and creating the artistry features that results in the splendour of a luxurious bespoke kitchen. All of our materials arrive to us in their rawest form and have to be cut, planed, sanded, and lacquered several times before giving it the final finishing touches. Each dovetail drawer has pins and tails interlocking the four sides to form strong sturdy robust joints.
Broadway kitchens employs only the highest level of craftsmen each trained in traditional handmade furniture techniques. We are extremely proud of all our master craftsmen and refuse to economise on the quality of materials and workmanship that goes into every piece of furniture we produce; it can be a long process, but we entrust the in-depth knowledge our workforce has obtained over many years. All of our hand made bespoke kitchens can be viewed ready assembled at our manufacturing site before being carefully packaged and relocated to our clients' homes whereby they are installed with precision and care by our own fitters – overall the whole experience will have been very much worth the wait when the final finished article is unveiled to full effect within your own home.