Fitted furniture for home office / study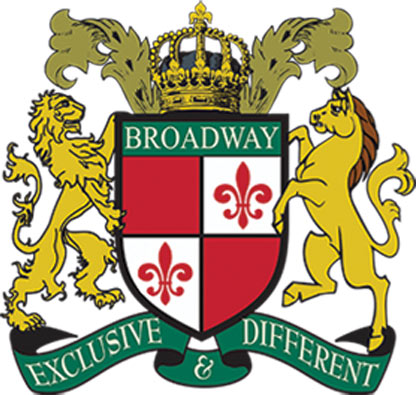 With more of us working from home nowadays never more so has a dedicated quiet space become an integral part of most homes.
Whether your desire is to cut out the daily commute or manage your own business from home with a bespoke home office designed and manufactured personally to your own requirements we aim to create a space that enables you work in comfort and tranquillity.
Complete with all the comforts and practical touches you require our designer will carefully consider the layout of your room, taking into account the positive effects of natural lighting.
Our expertly crafted designs are custom made to your own specifications, and daily routine ensuring you make the most of your time whilst working from home. 
Sitting at a desk all day can have negative effects on our well being regardless of the surroundings, therefore Broadway kitchens have incorporated the sit-stand desk within a number of our commissions - allowing you to work seated or standing provides ergonomic and wellbeing benefits. This can be achieved but having split levels on a horizontal desk area or a ladder style work area if space is an issue.
Our stylish home office furniture is designed and crafted to enhance your creativity, whether you envisage a traditional natural wood office or stylish modern study its our mission to deliver a workspace personal to you.
We are experts in designing and manufacturing multi-functional home offices integrating workspaces, multimedia units and floor to ceiling shelving to maximise storage, all in all creating the perfect professional working environment from home.
The home office or study should be a space accessible to all the family; a quiet space to work, read, do homework, revise and simply sit and reflect on what you've achieved during the day. By adding a cosy library nook, you can shut down and unwind after a hard day's work or simply take five during the day to recharge.
A dedicated library area is the epitome of elegance and luxury and creates a warm safe place – a sanctuary. With bespoke shelving to house your favourite novels, or treasured nick-nacks what better place to sit and relax in a large comfy armchair and de-stress. With vinyl making a huge comeback maybe dedicate a space for bespoke cabinetry to house a music system, a space that oozes escapism.
If space doesn't permit you to dedicate a whole room for work purposes why not consider a bespoke work area that can be tailor made to fit seamlessly within another room, alcove or under the stairs. Utilising unused space is an area we excel in, creating something out of nothing! Discreet cabinetry doesn't need to look out of place and gives the homeowner the opportunity to shut things away for the day.
Relaxing and unwinding with family and friends is very important to our wellbeing and at the end of the working day it's an ideal scenario to be able to close the door and spend quality time with loved ones.
Hopefully this will give you a few things to think about when considering any type of renovation, at Broadway Kitchens & Bathrooms we aim to create a serene space that is a pleasure to visit. Broadway designs, manufactures and will install your bespoke home office or study specifically to your taste.
We are renowned for creating outstanding bespoke fitted furniture and have installed them all over the UK from our base in The Midlands, so contact us now and speak to one of our expert team. 0121 353 4999.