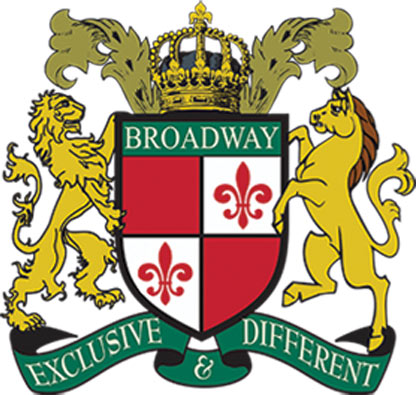 Broadway Bespoke Modern Kitchens
Modern kitchens are defined by clean, simple lines and a minimalist feel and the design possibilities are endless. Ultra modern kitchens may have high-gloss handle-less doors in bright, radiant colours. Add luxurious touches such as high-specification lighting control systems and minimalistic style top-of-the-range kitchen appliances.
We create unmistakably distinctive and individual modern kitchens using specially selected colours and shades, angular or beautifully curved units, worktops and doors, high quality handles, sinks, taps, lights, appliances, etc. Colours, textures, materials and styles can be mix and matched to suit your personality. Exquisite woods and granites, stainless steel fittings, coloured, curved and frosted glass, matching tables and chairs, and highly distinctive wall finishes – all allow your own creativity to run wild.
Subtle or vibrant, versatile, practical and functional, minimalist and sheer, deceptively spacious, balanced and proportional, understated or luxurious, cutting edge contemporary – never before has your choice of modern fitted kitchen been so wide.
Here you can view a selection of photos of designer kitchens from a few of our carefully chosen and award-winning manufacturing partners. They supply the doors when a particular designer style is required. As bespoke and versatile kitchen designers, together with our selected partners we can create and install any style of kitchen to your heart's desire.
We understand that a designer kitchen means something different to everyone. But don't worry, we'll help you create a unique luxury space where you can enjoy family life to the maximum. A dream kitchen to suit your taste and the period of your home too.
Islands are synonymous with designer kitchens, but don't be limited by square or rectangular islands. An oval or circular island may be just what you want to create that designer kitchen feel. High-quality and hi-tech fittings, taps, lighting, shelving, appliances and gadgetry will further enhance your designer kitchen, making it a continuous talking point; a pleasure to cook, eat and socialise in, and room to be proud of.
We can also put you in touch with experienced interior designers to help you choose colour schemes, wall coverings, curtains, flooring, complementary decorative pieces and furniture.