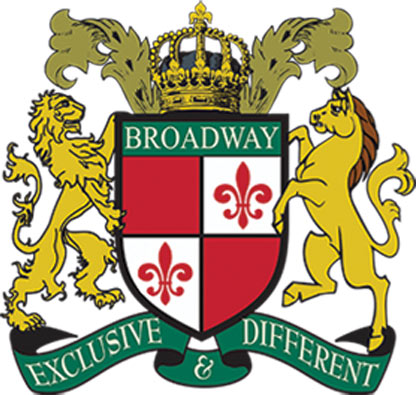 Broadway kitchens have worked alongside Smart Home Cinemas for many years offering our customers the full package in home entertainment.
For decades cinemas have been a source of immersive pleasure, an escape from reality so why not have the big screen experience in the comfort of your own home.
Our bespoke home cinema and media rooms are designed and created specifically to the individual, with sophisticated audio-visual equipment fully installed to compliment the size of the room. 
Whether you have a garage, basement, loft space or dining room that rarely gets used, we specialize in transforming any room in your house into perfect venues for watching films, tv shows or playing your favourite games on super-size screens.
What better way to unwind than sinking into a sumptuous reclining cinema seat and watching your favourite film, we offer a range of soft furnishings to fit any room, turning a space into a great space – your own private cinema. Now you can laugh as loud as you like, crunch your popcorn without the fear of disturbing your fellow cinema goers.
If you don't want to dedicate a whole room then don't worry, we offer the best of worlds, with recessed drop-down screens lowering down at the press of a button, your space quickly transforms into a cinema room. Without compromising on the aesthetic and functionality of your living space.
With our expert industry knowledge, we take the hassle out of the process sourcing the equipment, surround sound speakers, lighting, soft furnishings and bespoke crafted media units and cabinetry.
With the single touch of a button, you can change the lighting options, open and close the automated black out blinds or recline and relax whilst gazing up at your very own starscape ceiling. All these unique features add to the magical experience of installing your own home cinema.
Just imagine the hours of fun you'll have with family and friends laughing, crying, or screaming – whatever your favourite genre of film it always looks better on the big screen.
Why not come along to our Streetly showroom and try it out for yourself, relax in the comfy cinema style armchairs whilst we demonstrate the benefits of installing one of our home cinema packages.
Hopefully this will give you a few things to think about when considering any type of renovation, at Broadway Kitchens & Bathrooms we aim to create a serene space that is a pleasure to visit. Broadway designs, manufactures and will install your home cinema system specifically to your taste.
We are renowned for creating outstanding bespoke fitted furniture and have installed them all over the UK from our base in The Midlands, so contact us now and speak to one of our expert team. 0121 353 4999.