Bespoke Luxury Fitted Bedrooms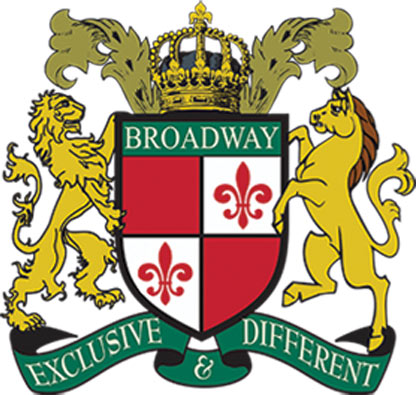 We spend a third of our lives in bed so this inner sanctum should be a calm relaxing space, a safe place to reflect and recharge. Our beautifully hand-crafted bedroom furniture is tailored to complement your home, personal tastes, and lifestyle.
Whether you are looking to transform your bedroom into an opulent traditional master suite, a modern guest room or an indulgent walk-in dressing room – bespoke is the way to go. At Broadway kitchens & Bedrooms we have the experience and craftsmanship to create an exceptional room regardless of size into a haven of tranquillity.
Our expert designers aim to maximise every inch of space incorporating floor to ceiling shelving, bespoke hanging rails, storage for all your accessories such as belts, scarves and jewellery, pull-out shoe rails; all in all, creating stunning designs without compromising on functionality. All of our bespoke furniture can be finished to your specification including hand painted, spray painted, natural, matt or high gloss.
Shaker Style fitted wardrobes – Our interpretation of the timeless shaker style door is perfect for giving a bedroom a classic yet contemporary feel. The rich and luxurious hand painted finishes are available in a wide array of colours. Simplicity is key for this design but behind closed doors is where the magic truly happens. Designed with ample storage, our built-in bedroom furniture is an ideal solution for incorporating odd sized alcoves or unusual shaped rooms – the key to designing and manufacturing well-built bespoke bedroom furniture is giving the illusion that its part of the room and sits seamlessly within the space without looking gaudy or overstated.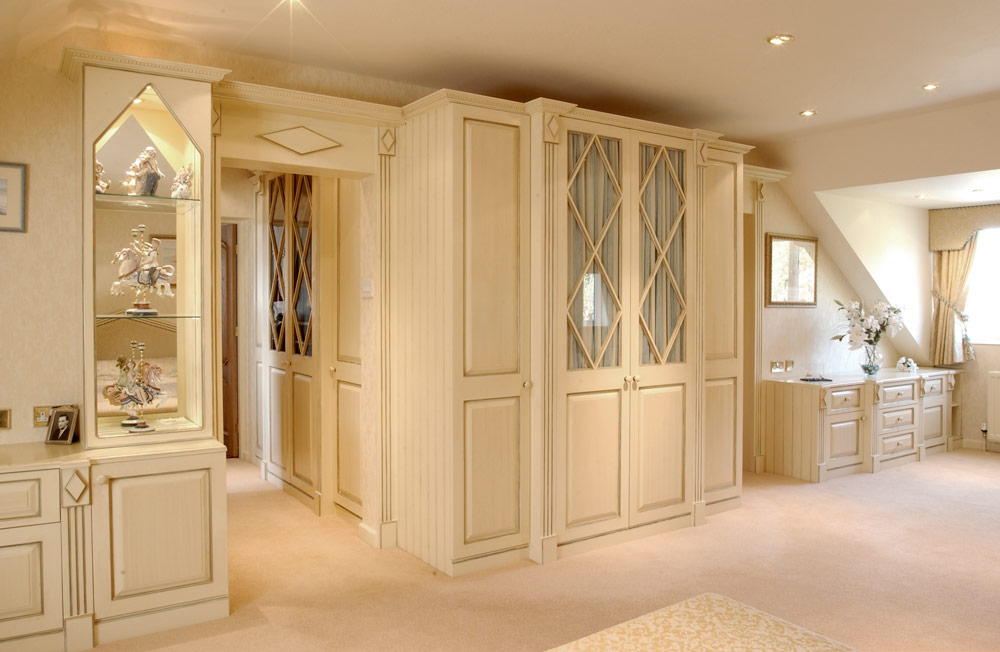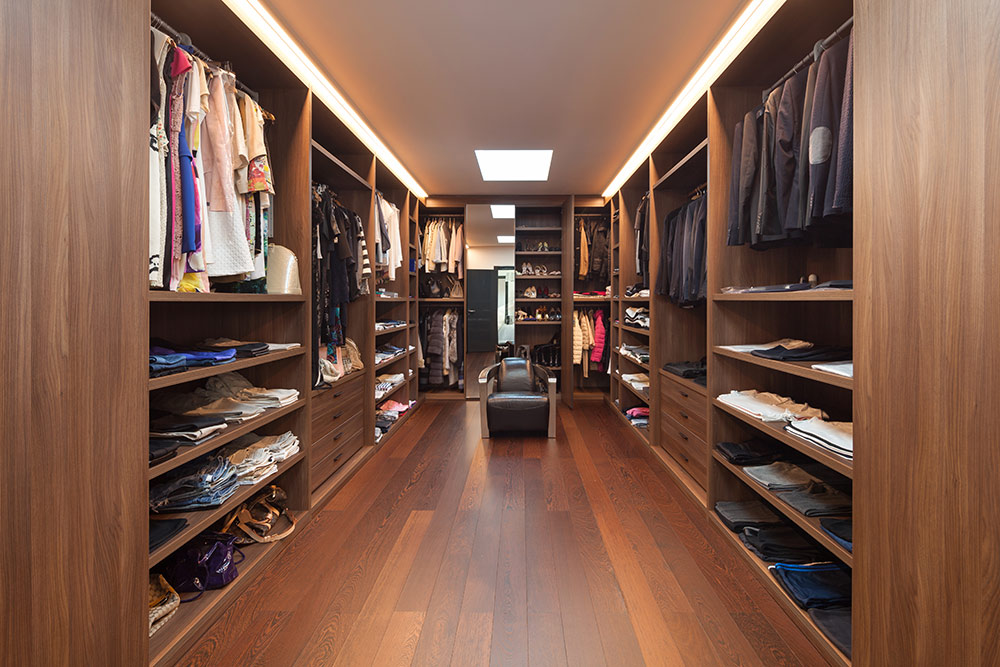 Designer Bedroom furniture - Our exquisite designer bedroom furniture has storage for everything you could need and more, by going that extra mile we hope to create a show stopping room that is the epitome of opulence and sheer indulgence. Combining unique features with luxurious materials whilst always bearing in mind the purpose of the furniture – practicality.
Additional extras add that special touch, matching dressing tables and bedsides cabinets can be manufactured in varying sizes and shapes to finish the look.
Traditional Bedroom – At Broadway we appreciate that tastes vary widely, some prefer a contemporary design whereas others might favour a classical look. If you're someone who falls into the latter category, then our traditional fitted bedroom furniture is perfect for you. Installing a classic wardrobe does not mean you're restricted – far from it.
The beauty of our traditional furniture is that they can be created to suit your individual requirements. Some designs endure through the ages and our classic built-in wardrobes are certainly testament to that. Their timeless aesthetics will enhance any bedroom.
Dressing Rooms, Walk in Wardrobes & Master Closets - Please don't think that you need to live a stately home to enjoy the luxury of a dressing room. We are confident we can transform an alcove or box room into boutique style designer dressing room fit for a queen. If you appreciate the finer things in life display cabinets or open shelving are a fine example of creating a minimalistic look but with the concealed lighting and strategically placed mirrors the look can take on a more dramatic feel.
Whether you love shoes, handbags or jewellery our clever storage solutions can be tailored to all requirements and more.
Hopefully this will give you a few things to think about when considering any type of renovation, at Broadway Kitchens & Bathrooms we aim to create a serene space that is a pleasure to visit. Broadway designs, manufactures and will install your bespoke fitted bedroom furniture specifically to your taste.
We are renowned for creating outstanding bespoke fitted furniture and have installed them all over the UK from our base in The Midlands, so contact us now and speak to one of our expert team. 0121 353 4999.