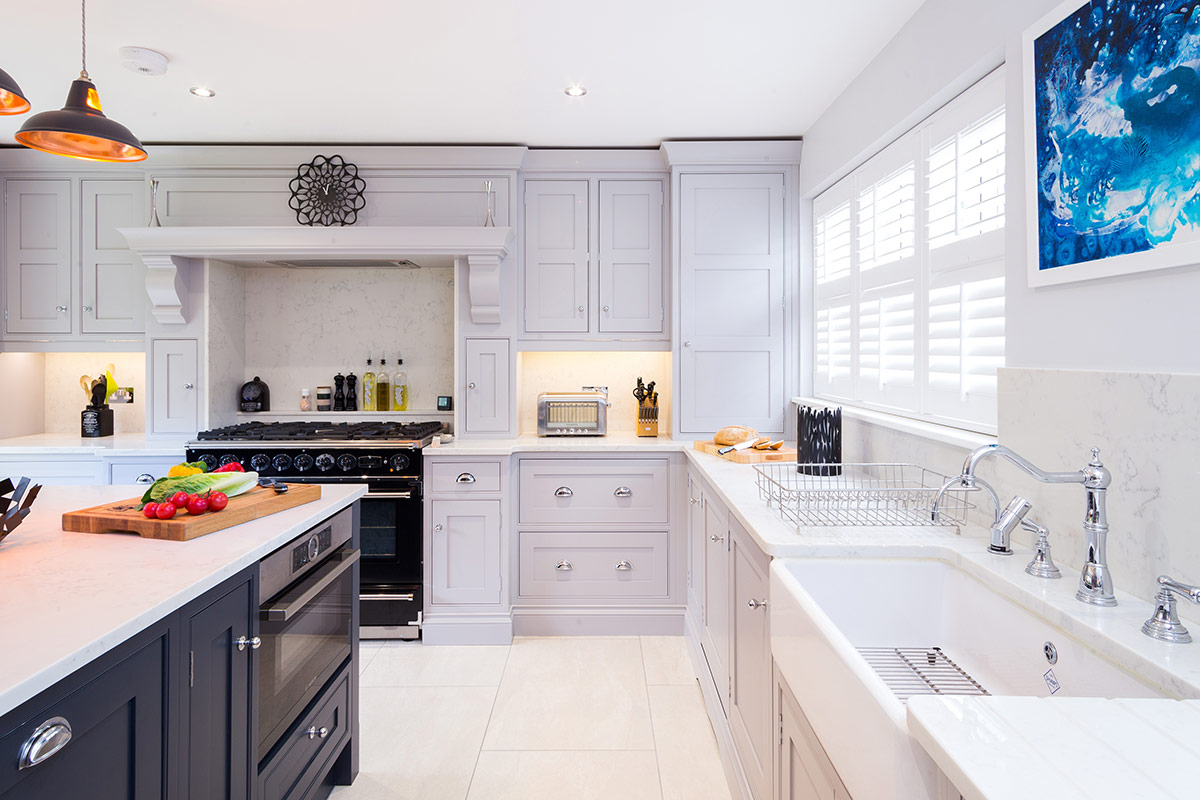 The History of the Traditional Kitchen
4th February 2019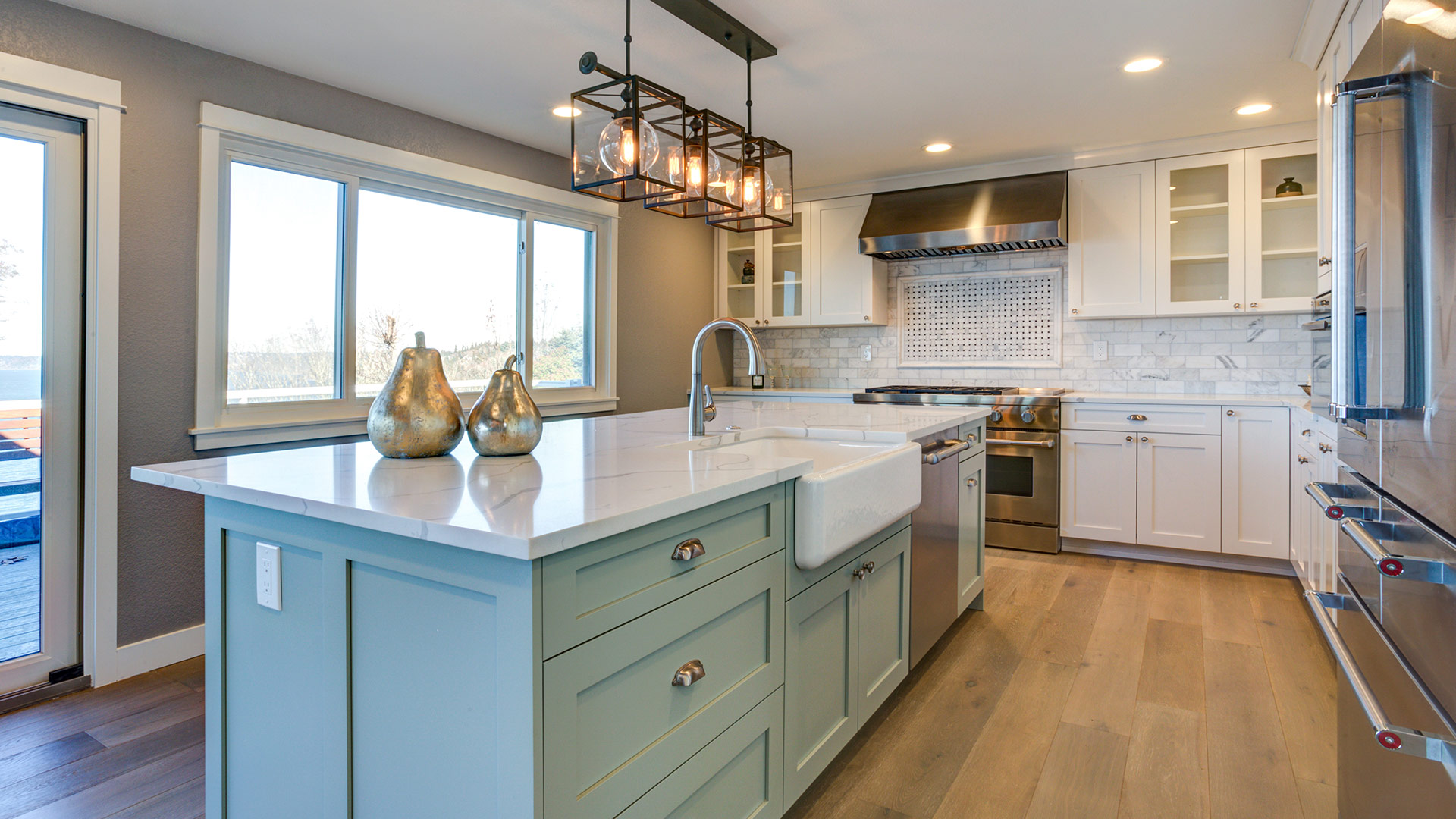 Bespoke Kitchen Colour Trends for 2021
8th June 2021
A Unique Kitchen Island in the West Midlands (Case study)
One of the many unique selling points of a bespoke designer kitchen is the opportunity to have your kitchen, your way. James and Janet Johnson found this out for themselves when they first became Broadway Kitchen customers back in 2013 and were so impressed that they were inspired to come back to Broadway when it came to re-invigorating their kitchen.
However, this time around, the Johnson's wanted something that would not only compliment their high-end home but would also be indicative of the couple's character. It soon became clear that a stylised kitchen island in the shape of their shared initials would allow for not only individualisation, but innovation.
A bespoke, designer kitchen island
At one end of this bespoke designer kitchen island, there's a dual function, modern, self-facing kitchen and seating area. On one side sits a stylish breakfast bench complete with comfy, high-backed chairs and a raised surface: perfect for morning coffee and contemplation. Opposite sits a light and airy open-planned kitchen with both a handwash and a food prep sink, separated by a sleek integrated electric hob which is surrounded by ample prep space.
The best things come in threes and this trendy kitchen island is no different. The tiered marble surfaces start at a second high seating area, which then staggers down to an area suitable for a dining table, which gives the effect of a sunken seating area. All surfaces are detailed with ornate Imperial edgings and a white marble effect which is both reminiscent of Greek and Roman architecture and all of the connotations of splendour that they suggest.
Beautiful kitchen islands from Broadway
When seen in its entirety, this high-end kitchen and dining room would not look out of place in either the Hollywood Hills, Harborne or Himley. Whereas James and Janet Johnson live on the outskirts of Wolverhampton, Broadway Kitchens design and build beautiful bespoke kitchens for customers all across the country. Our West Midlands showroom and carpentry workshop is situated in Sutton Coldfield and services customers throughout Solihull, across Birmingham and further out towards Staffordshire.
Further south, our second showroom in Brentwood, Essex brings luxury kitchens to life in and around Kent, Surrey, and Chelmsford. To arrange a visit to one of our showrooms, or to discuss your unique, designer kitchen island, contact us and we'll show you why so many believe in Broadway.