Broadway Kitchens Manufacturing Site and Processes
14th December 2021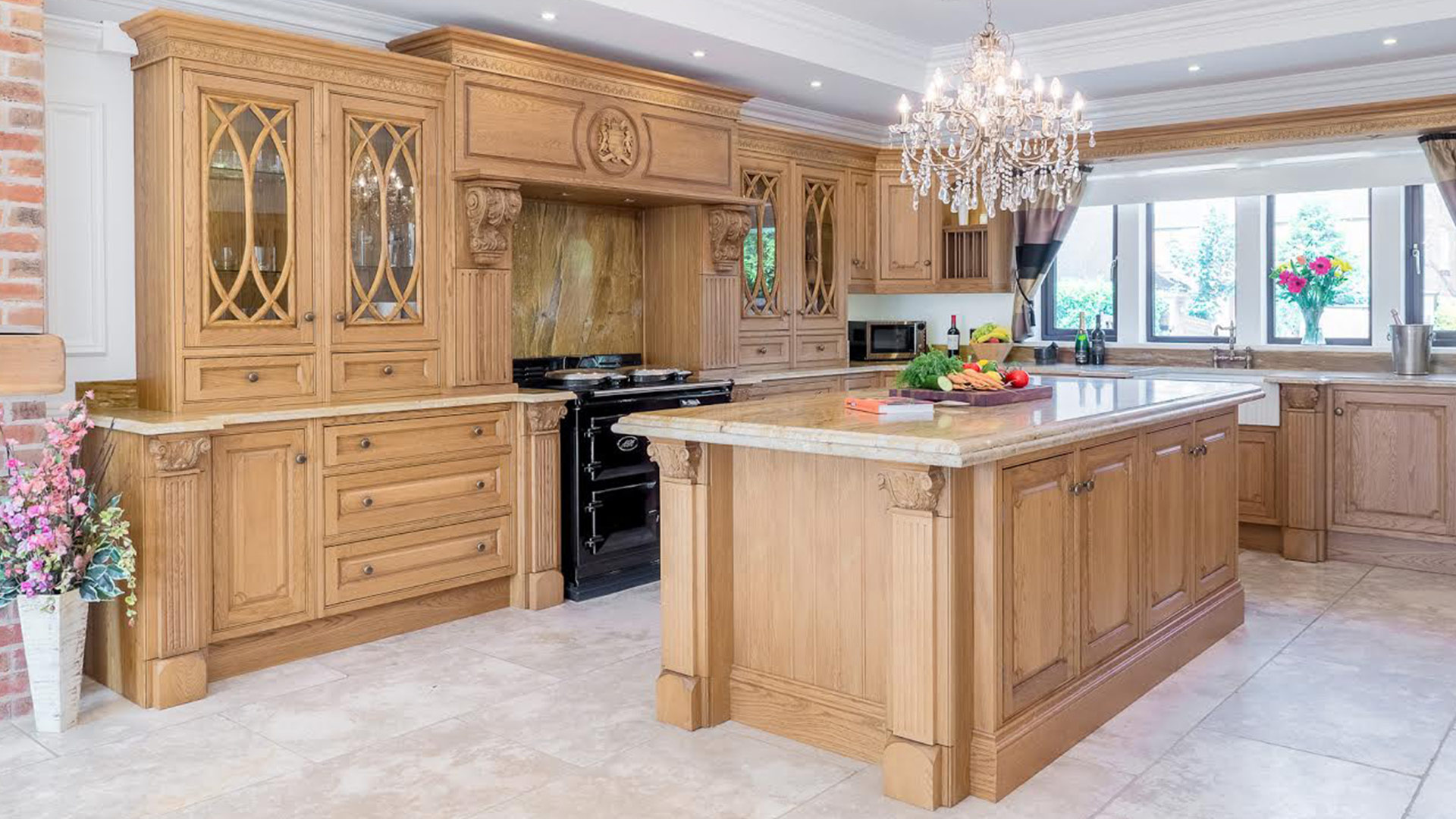 Luxury Natural Wood Hand-made Bespoke Kitchens
14th December 2021
Are Luxury Victorian Kitchens Still Popular in 2021
Broadway Kitchens have meticulously hand-crafted luxury hand-painted Victorian kitchens since 1974. This timeless design oozes sophistication and has been a firm favourite with Broadway customers over the years. Our Knightsbridge design is the brainchild of Broadway Kitchens designer and Director Satt Semby and is a show stopping piece in any home. Our master crafts men take pride in every kitchen we manufacture, producing kitchens that last a lifetime not the five to six years life span of its counterparts.
The Victorian period embraced many bespoke furniture styles during the Queen Victoria's reign, it was a period of invention and advancement which transformed living spaces and paved the way for modern living as we know it today. The hard-working kitchens based in larger homes would have differed immensely from the parlours upstairs, however utilitarian, and ornate features are still being implemented in today's elegant hand painted kitchens. Our one-off bespoke furniture designs incorporate modern technology with classic pristine finishes. Traditional dovetail drawers housing concealed runners for effortless closing, each drawer has the capacity to withstand 20kg in weight.
A luxury hand painted Victorian kitchen exudes period charm, with its decorative detailing, hand crafted scrolls, corbels, mantels and pilasters all uniquely crafted by our highly skilled craftsman at our in-house manufacturing site. Inset lighting in glass fronted cabinets or under the mantle may seem a simple idea but can have such a dramatic effect and highlight the intricate bespoke design details. The grandeur of this kitchen is all about the hand-crafted details but at Broadway kitchens we understand the need for functionality and believe we incorporate the two seamlessly. Manufacturing bespoke kitchens to our clients' exact requirements and needs is of paramount importance to us, as a long-standing family run organisation we want our kitchens to be enjoyed by generations to come. The striking designs are not to everyone's tastes, and we appreciate that some customers simply want a traditional kitchen with a hint of the Victorian period and through our consultations we aim to check off every item on your wish list. Traditionally colour palettes have been hand painted neutral or natural finishes, though these remain a solid favourite a shift has occurred, and darker shades are becoming more popular the possibilities are endless. Finishing touches can make all the difference and the choice can be overwhelming when it comes taps, handles, appliances even an antique inspired glass mirror splashback; all of which we can provide to help make that dream kitchen a reality.
A new fitted handmade deluxe Victorian kitchen is one the biggest investments most of us will undertake on our homes, so planning is key. To make this primary workspace functionable and sociable for every member of the household we encourage all the family to share their wants and needs. The style may be Victorian but no longer is 'Mom' shut away slaving over a hot stove, a kitchen is a communal room for family, friends and guests to interact around a sleek kitchen island, relax on a comfy window seat or formally entertain. By communicating, listening and working together we guarantee that the designs we produce on state-of-the-art software will be yours to enjoy for many years to come.
Victorian inventions such as stoves, ice boxes and plumbing transformed kitchens way back then but traditional pieces have stood the test of time and do not look out of place in today's bespoke kitchen. Modern kitchen islands have become a household staple and given the Victorian well-worn chunky solid table a new lease of life. Belfast sinks, range cookers complete the period look and with our industry knowledge and expertise everyday appliances can be concealed in our exclusively designed storage solutions. Combining technology and craftsmanship has evolved enormously over the years and our designers and craftsmen are always thinking up ingenious way to fuse the two together. Creating the perfect space is not easy but we aim to maximise the impact that any size kitchen will have on your day-to-day life.
Everyone's idea of luxury is different some focus on the materials and finishes used, others on the high-tech appliances fitted. Design techniques and fashions will always evolve therefore so will people's perceptions of luxury but at Broadway Kitchens we believe everyone deserves a little bit of luxury in their lives.