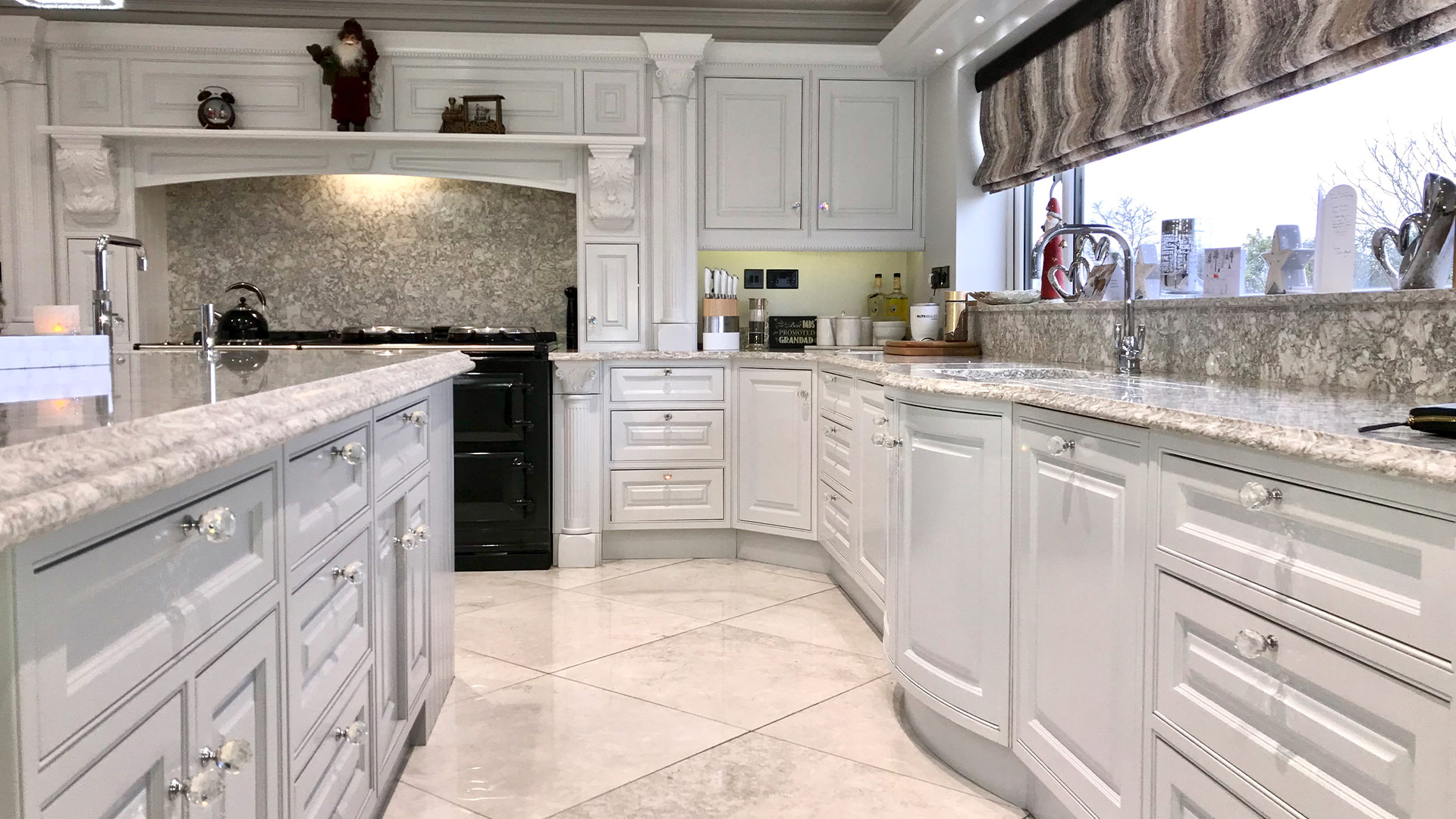 Are Luxury Victorian Kitchens Still Popular in 2021
14th December 2021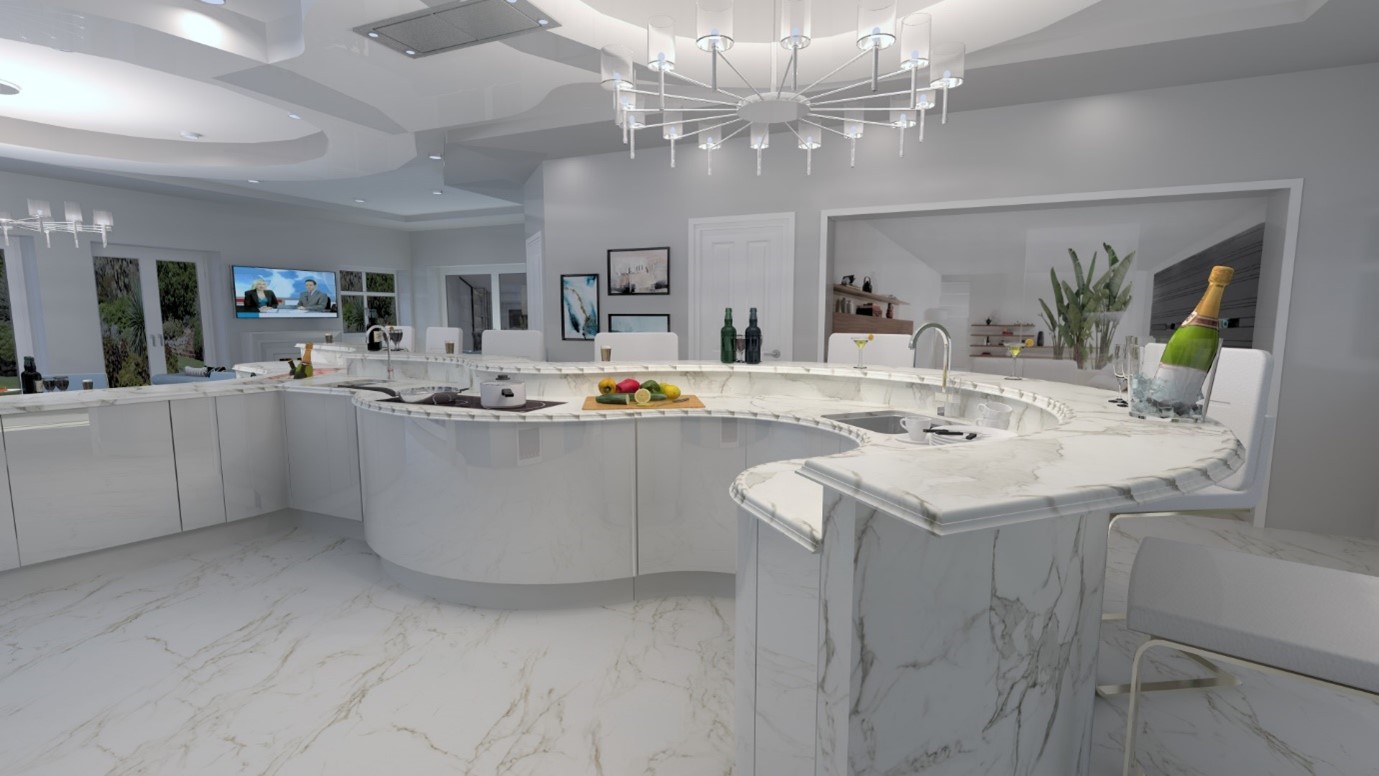 Broadway Kitchens In High Demand – Installing Luxury Bespoke Kitchens Throughout Solihull
14th December 2021
Luxury Natural Wood Hand-made Bespoke Kitchens
A luxury natural wood hand-crafted kitchen is so versatile that it can work in a contemporary or traditional setting, whether it be a Shaker with its earthy farmhouse feel, or the sumptuous hand carved elegance of a period kitchen, no other material is as multifaceted. Regardless of what style you prefer, be it Georgian, Regency, Edwardian or the Victorian period kitchen, timber has been the natural material of choice for any master craftsman. Techniques and technology may have developed enormously but the carpentry skills of our predecessors used to produce fancy details, ornate features and the grand splendour of todays deluxe kitchens are still implemented.
This 80's favourite has seen a massive revival when it comes to renovating our kitchens; Broadway Kitchens designers collaborate with our very own midlands-based manufacturing site to use only the best eco-friendly, sustainable materials. A high-end Broadway kitchen can be hand crafted using Oak, Ash, Walnut, Beech or Birch; due to the environmentally friendly values we uphold, it is our company policy to politely decline any requests for endangered woods such as Teak, Mahogany or Ebony. Our attention to detail and finishes only enhance the natural wood's intricate visible grain, resulting in kitchen furniture that truly is a one off. Nothing exudes charm or gives you that cosy feeling like a natural wood luxury kitchen that is tailored to your own individual requirements.
As a well-established family run business since 1974, we have aspired to design, manufacture and install all styles of magnificently crafted kitchens that have the strength and durability to stand the test of time; and what better material to bring our inspirational creations to life than natural timbers. No two pieces of untreated wood will be the same, but this only adds to the rustic charm of a natural material.
Having manufactured aesthetically pleasing designs for 47 years we celebrate the studies carried in out Norway, Japan and Canada that state wood can have a very calming and positive effect on our wellbeing. Maybe it's the connection to nature that installs a sense of calmness on our hectic lives.
No longer does natural wood have the stereotype of being a choice of an 'older generation', the modern finishes Broadway Kitchens use showcase the beauty of this multi-dimensional material. Broadway kitchens are proud to employ only the best craftsmen and in conjunction with our dedicated designers produce superior hand-crafted kitchens that make a design statement in any home. When it comes to finishes of your natural wood kitchen, we offer three selection categories.
Natural Finish - The natural look will always remain a timeless classic and has made a major comeback over the few years. People are becoming more ecologically aware and want their homes to reflect their beliefs. A natural finish kitchen can be protected and sealed without using dye and this will enhance the colour variations within the timber. Nontoxic products which derive from renewable sources such a wax based, oil based, and water-based seals add the perfect finishing touch to any handmade piece of furniture.
Two Tone Finish – One of the latest trends is selecting more than one colour, why have to choose one when you can have two. Pairing similar neutral muted tones can have a calming effect on the kitchen and living space, bolder colours add a punch of vibrancy for a truly unique look. Or mix and match, adding pops of your favourite colour to a more "traditional" shade gives our clients the best of both worlds, which ever colour palette you opt for, double the impact is guaranteed.
Full Colour- Muted tones suggest a more vintage feel whilst vibrant colours give a nod towards retro vibes. All of our kitchens are individually crafted so why shouldn't the colour you choose be just as individual? For many years our paint of choice has been Farrow & Ball, their eco-friendly paints fit perfectly with the ethos of our company. Their use of the finest ingredients enables our craftsmen to hand or spray paint the cabinetry we produce to an exemplary standard.
Maybe the full wood look isn't for you, but you'd still like to incorporate natural materials into your tailor-made kitchen, solid wooden worktops can bring warmth to modern sleek designs, our handmade cutlery trays can be crafted to fit any size drawers, while the personally engraved chopping boards we manufacture add that touch of finesse.
No two people are the same so why should your kitchen be any different, here at Broadway kitchens we encourage originality and will make every effort to realise your dreams of an up-market kitchen that fits perfectly with your home and lifestyle.
Broadway kitchens want the outside of your kitchen to be just as perfect as the inside, the seamless finishes on our hand-crafted dovetail drawers combine strength and beauty. We encourage all prospective customers to 'try before you buy'. By visiting our Midlands or Essex showroom, you will see there's nothing unsavoury hidden behind closed doors – moreover we insist you open and close as many doors and drawers as required to appreciate the workmanship that goes into every nook and cranny. We are so confident in the sturdy construction of our drawers be guarantee a phenomenal weight of up to 20kg can be stored, that's the equivalent of a packed medium sized suitcase. Standard kitchen companies will assure you that hinges that open up to 95 degrees are adequate and whilst they do the job at Broadway, we always want to go the extra mile. That's why our robust hinges open up to 155 degrees this reduces the wear and tear on carcases and panels, therefor preventing doors from sagging.
We understand the excitement and anticipation our customers feel when having a new purpose-built kitchen installed, and we to can't wait to see the enthralled look on customers faces when seeing their very own dream kitchen transformed into a reality for the first time. However, as a highly reputable company we feel it is our duty to inform customers that have had new extensions added to their property or moved into a new build home of some problems we've like to help you avoid. In new spaces walls and floors may appear dry but moisture can still be present, so please be patient and allow all freshly plastered, concreted surfaces to fully dry out. Sudden changes in temperature such as putting on the central heating can cause paint to slightly crack or wooden cupboard doors to warp. Obviously, we take every precaution we can to prevent this happening, but we are working with natural materials and hope our suggestions are taken on board.
Transforming kitchens into luxury living spaces is something the highly specialised team at Broadway kitchens strive to achieve, customer satisfaction is paramount from the first initial meeting and beyond. Our philosophy has always been about optimising the space in any size kitchen, and the attention to detail we deliver in every project is second to none.