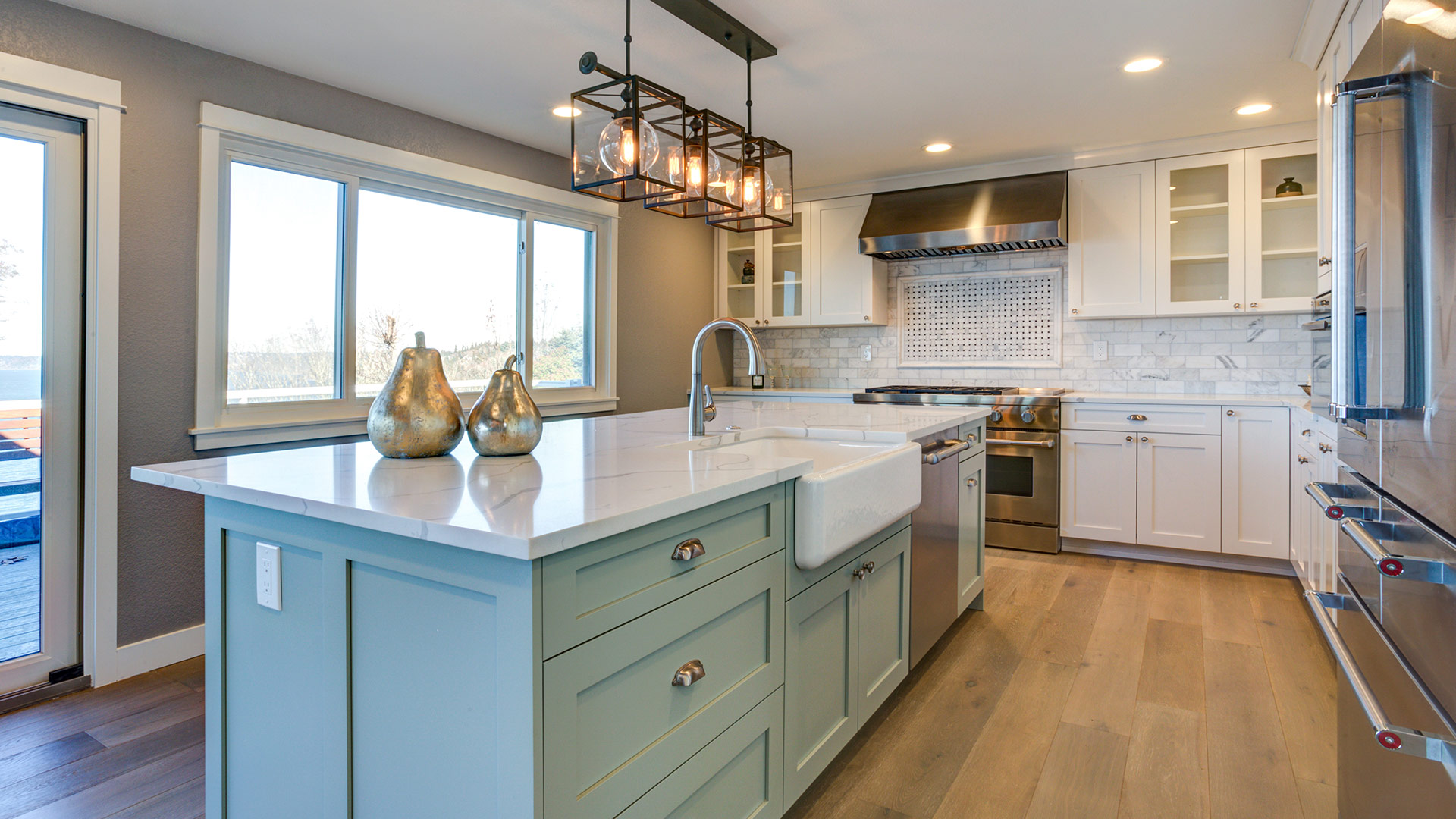 Bespoke Kitchen Colour Trends for 2021
8th June 2021
Are Shaker Kitchens Still Trendy?
2nd August 2021
How The Pandemic Affected Broadway Bespoke Kitchens
At Broadway Bespoke Kitchens we have always taken the personal approach, and believe our success derives from taking much pride in designing our luxury bespoke kitchens alongside our clients every step of the way. Undertaking any form of renovations can be daunting but our wealth of experience in kitchen design and manufacture has proved invaluable over the years. The task of re-modelling your kitchen should be embraced and at Broadway we endeavour to take the stress out of the situation and create something magnificent. As a result of our personal informal meetings clients have become friends, we are now fitting, designing and making kitchens for the children and grandchildren of original Broadway customers. There truly is no better accolade than when a customer recommends us to family and friends.
Having always been so hands on when the Pandemic hit, we had to change our approach, but did not want to stray from the path that had served us so well since 1974. Broadway have always been inovative with their kitchen designs, but the pandemic forced our kitchen designers, manufacturers and fitters to take things to the next level in order to continue providing a service that is second to none. With customers unable to visit our showroom our website became our main source of initial contact, and thankfully customer testimonials and the gallery displaying just a few of our customised kitchens encouraged people to take the initial step on their Broadway journey.
Like most successful businesses we had to alter our format and keep in touch with clients via zoom calls, Facetime, and online presentations to ensure we kept customers informed throughout. Customer care is always at the forefront of our minds and with our staggered price structure, a luxury kitchen can be accessible to everyone.
With the busy lives we all lead, the most overworked room in the house is often a throughfare for families to grab a snack, prepare a meal or dump our bags, then lockdown hit hard. Suddenly this functional space was no longer just a place for cooking, kitchens returned to being the hub of the home. For many of us the kitchen has had to double up as a classroom, office space, somewhere to relax but most importantly it is the welcoming safe haven where families could sit down and enjoy meals together again. Broadway Kitchens aim to fulfil the desires of all our customers combining functionality with a multitude of aesthetically pleasing colours, designs and finishes.
As we all played our part in trying to overcome the pandemic staying in became the new going out and as an industry, we experienced a surge in people undertaking projects that had been put on hold for years. Money usually spent on going out or holidays has been ploughed in to revamping our homes. Whether it be a complete newly designed kitchen layout, remodelling an existing space or replacing tired doors we at Broadway believe every home deserves the best.
Having worked alongside Smart Home Cinemas for many years we have seen an increase in families requesting opulent home cinema rooms, fully fitted with large cinema style screens, indulgent reclining cinema seating and cabinetry crafted to all tastes to complete the look. We have the complete package assembled in our Midlands based showroom which has proved a hit with all age groups. With sales surging, materials became an issue but with our Midlands-based manufacturing site we were able to continue providing our customers with exclusive one-off kitchens, studies, bars, and bedrooms. Lead times became longer but our top-class craftsman worked tirelessly to produce dream spaces. Supplies had been exacerbated by Brexit but at Broadway we go the extra mile to source sustainable materials from across the UK and Europe.
Now that our covid compliant kitchen showrooms in the Midlands and Essex are now fully reopened we look forward to welcoming back new and existing customers.