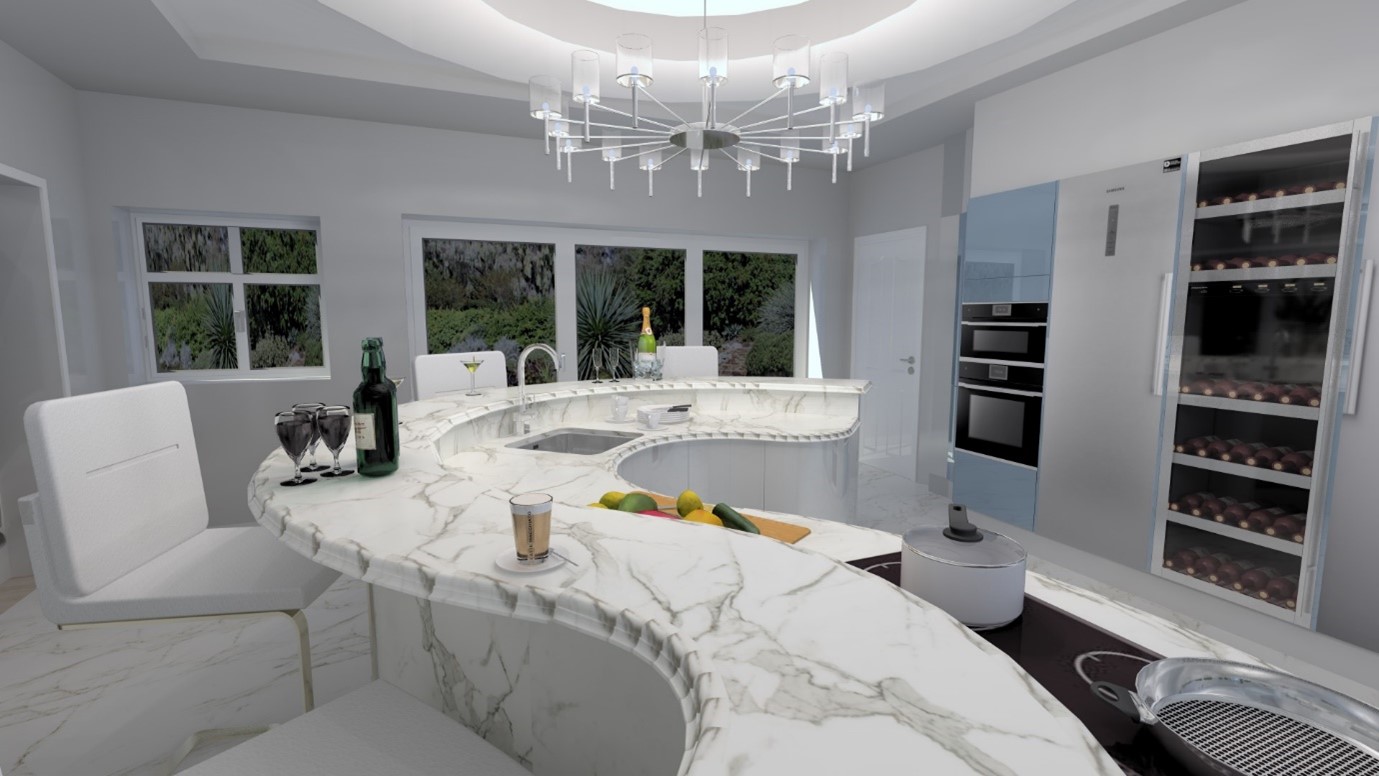 A Unique Kitchen Island in the West Midlands (Case study)
8th June 2021
How The Pandemic Affected Broadway Bespoke Kitchens
30th July 2021
Bespoke Kitchen Colour Trends for 2021
Is there any better feeling than showing your brand-new kitchen to your friends and family? Whether you have gone for a stylish but simple Shaker or an elegant Edwardian, the colour you choose it just as important as the style. With over 40 years of experience as a family business building bespoke kitchens, Broadway are world-class designers and manufacturers, as well as trendsetters when it comes to the colours in your kitchen.
If you would rather ask us your colour questions in person, then fill out this quick and easy form and request a call-back from our design team. Otherwise, let us take a look at our predictions for which colours, shades and hues will be on trend in 2021.
Warm white kitchens
Long-gone is the notion that white is nothing more than a neutral colour. White is always a popular choice due to the light and freshness it brings to any room and there are a whole host of undertones which can be amalgamated with white to add warmth. School House White is one of our favourite shades from Farrow and Ball, which has a sense of both the neutral and the nostalgic. Off-white with a soft, in-the-shade hue, this colour manages to balance the contemporary and the classic.
Other whites that might make your wishlist are Wimborne White (again from Farrow and Ball), Loft White, and Shirting from Little Greene. Also on our white trends list for 2021 are Rock Salt and White Cotton from Dulux.
Gorgeous greys
Greys have been a long-time favourite of many of our customers and are still sitting pretty in 2021. In our opinion, the most gorgeous grey is Grey Taupe from Dulux. This shade works well alongside white and shows a striking contrast between surfaces that remains impressive no matter how many times you walk into the room.
Other great grey colour trends in 2021 include Ammonite from Farrow and Ball and the regal-looking Knightsbridge from Little Greene that is sure to add an air of opulence to any home.
Lucious lavenders
There are also much warmer neutral shades which are on trend in 2021. Our hands-down favourite of these lovely lavenders is Dusted Fondant from Dulux. This is a brave and bold shade, sure to make more of a statement and grab your guests as soon as they walk in.
Just as bold but only slightly behind in second place is Lavender Quartz (also from Dulux), Rangwali (taking inspiration from the Hindu festival of Colours) from Little Greene and Pretty Pink which coordinates well with the Dusted Fondant as well as creams and violet pastels.
Glorious greens
Although currently on trend, these greens are classic colours which are still durable and will continue to look stylish throughout 2021 and beyond. Lighter pastels such as these bring the outdoors indoors, breathing life into any room and adding a depth of field that eludes neutral shades.
Broadway's pick is the darker Studio Green from Farrow and Ball. This is a rewarding colour choice which seemingly shifts shades with differing amounts of light. The slightly greyer Card Room Green comes close to being our favourite, as do the lighter shades such as Calke Green which is increasingly popular for woodwork, including kitchen islands and seating.
Try out your trend
If you want to find out if your colour is not only on trend, but for you, you should certainly seek out a sample pot from any of the websites listed above. Rather than using a small amount on a sample card, find yourself a piece of card that is the same size as your cupboard frontages and paint it using the whole pot.
Then you can stand the card in front of your cupboards and take a proper look at how it would work in your kitchen, observing it from afar, up close and with different amounts of light illuminating it. Once you have decided on the colour that are going to work for you, it's time to get in touch with Broadway.
To find out more about bespoke kitchen colour trends for 2021, get in touch with Broadway Kitchens. We'll be pleased to discuss your requirements further and show you why so many believe in Broadway.