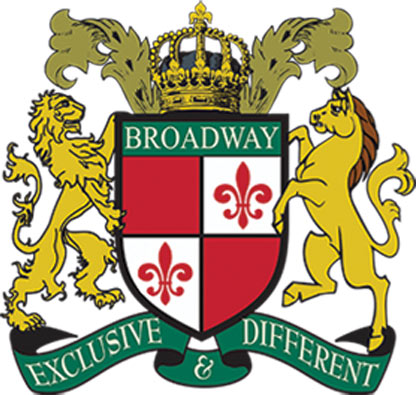 Bathroom designs are often something that can fall by the wayside, with kitchens and family areas taking priority; but by installing premium bespoke furniture alongside bathroom necessities, it can really alter the overall appearance of your home and add significant value.
Bathrooms are often the smallest rooms in the home and as families grow the use of space has never been more important, regardless of its footprint our designers at Broadway Kitchens & Bathrooms aim to maximise on space and incorporate innovative features to complement any style, taste and décor.
Your bathroom isn't just the room you prepare for the day ahead, it's a room in which you can relax and let the stresses and strains of busy life literally soak away.
Broadway Kitchens & Bathrooms custom design, manufacture and install luxury bespoke bathroom furniture and fixtures to enhance the whole bathroom experience. Our range of modern, contemporary, minimal or traditional bathrooms ensure there's something for everyone, and because we design furniture to your specification, sizes or awkward spaces are not an issue – in fact they can often become the focal point of the room.
Whether you are looking to renovate your bathroom into a functional family bathroom with large walk-in shower, a luxurious ensuite with freestanding bath, a handy cloakroom for guests or a liberating accessible wet room we believe our personal touch and attention to detail will leave you delighted with the finished product.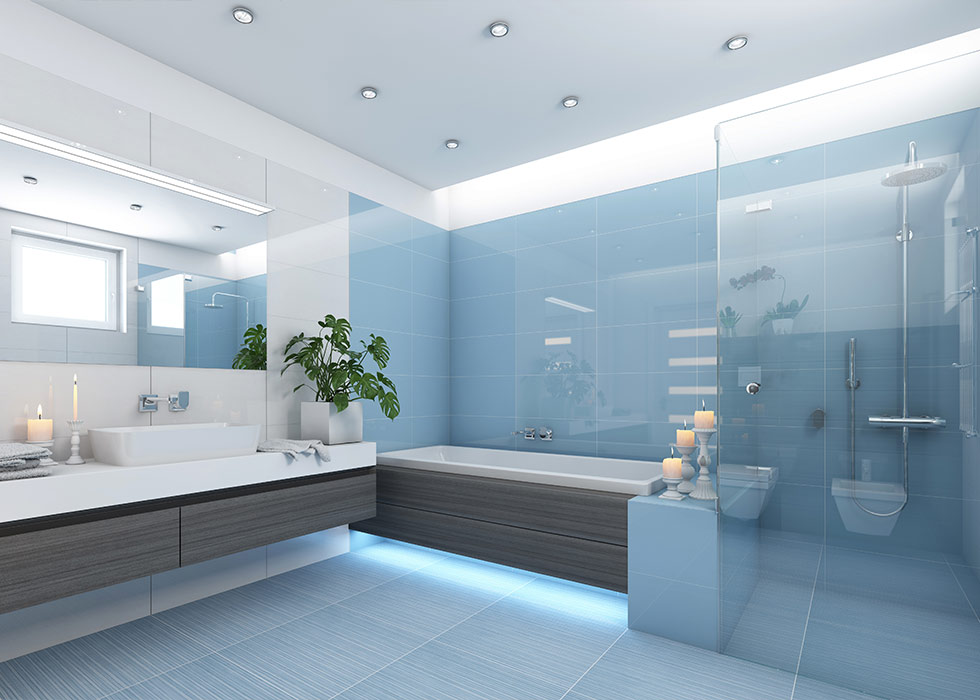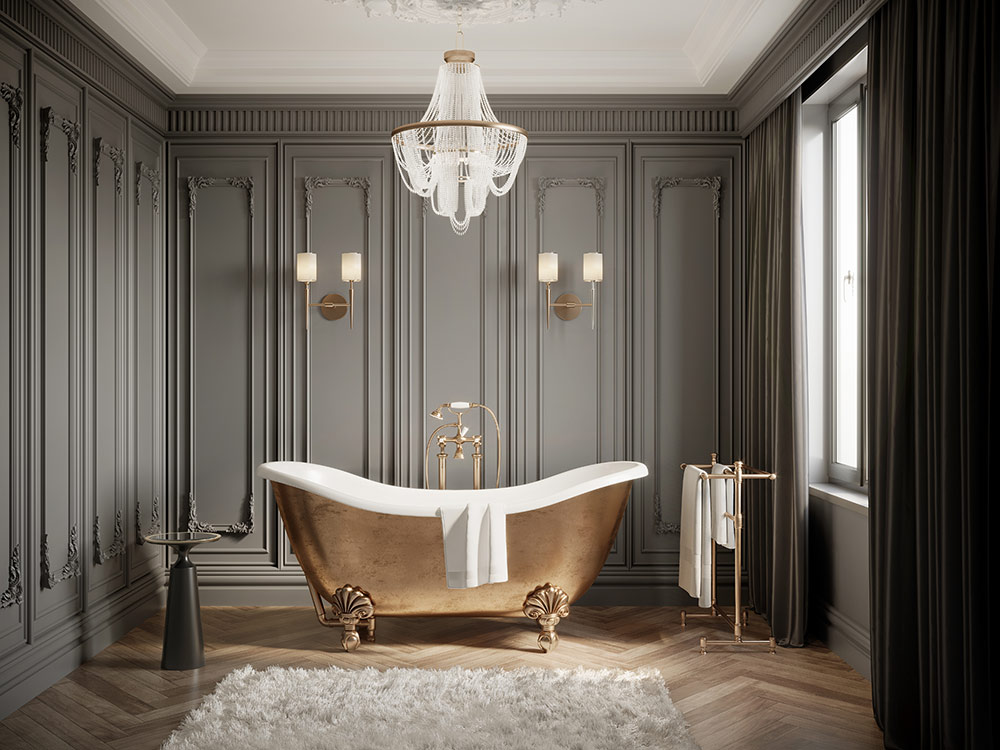 And why stop there, Broadway has recently been commissioned to design and install a mini wash and grooming station for a much-loved family pet. Any dog or pet owner can appreciate the hassle and mess bath time involves but with a purpose-built area in the corner of a utility room – who knows it may not be an activity dreaded by all!
Our high-quality bathroom fittings can transform a clinical looking bathroom into an oasis of calm with a wide range of taps, tiles, radiators, and towel rails. By adding atmospheric bathroom lighting, the stark harsh lighting often found in bathrooms need be no more and for those of you out there who love their gadgets music or TV systems are the ultimate indulgent wow factor.
Regardless of whether you want to follow the latest trends or stick to something more timeless, our bespoke bathroom furniture is built with durability, practicality and sophistication in mind. So why choose a bespoke bathroom when so many companies offer a suitable flat pack option – here's a few things to bear in mind.
---
Bespoke cabinets can be made to be floor standing or wall mounted.
Storage can have a configuration of drawers, doors and shelves as required.
They can be manufactured in a range of materials, colours and finishes.
Countertops can be made to measure with flat, curved or bevelled edges.
Completely made to your own unique personal specification.
Hopefully this will give you a few things to think about when considering any type of renovation, at Broadway Kitchens & Bathrooms we aim to create a serene space that is a pleasure to visit. Broadway designs, manufactures and will install your bespoke bathroom specifically to your taste. We are renowned for creating outstanding bespoke fitted furniture and have installed them all over the UK from our base in The Midlands, so contact us now and speak to one of our expert team. 0121 353 4999.