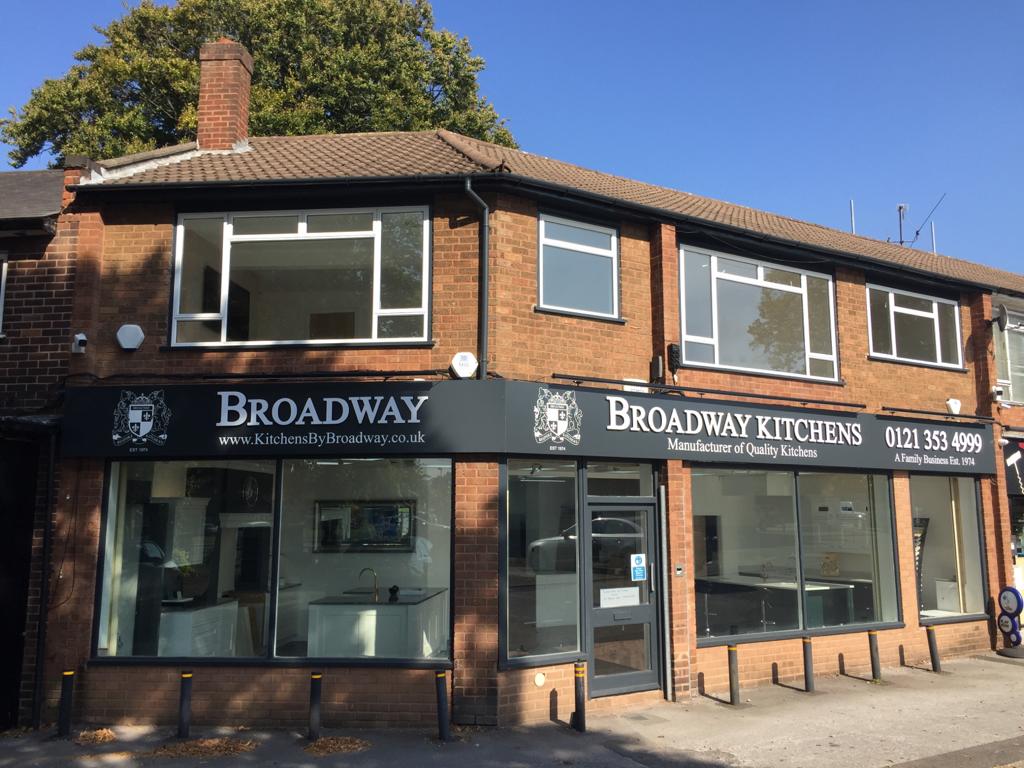 Travel… To find the Bespoke Kitchen of your Dreams
13th February 2012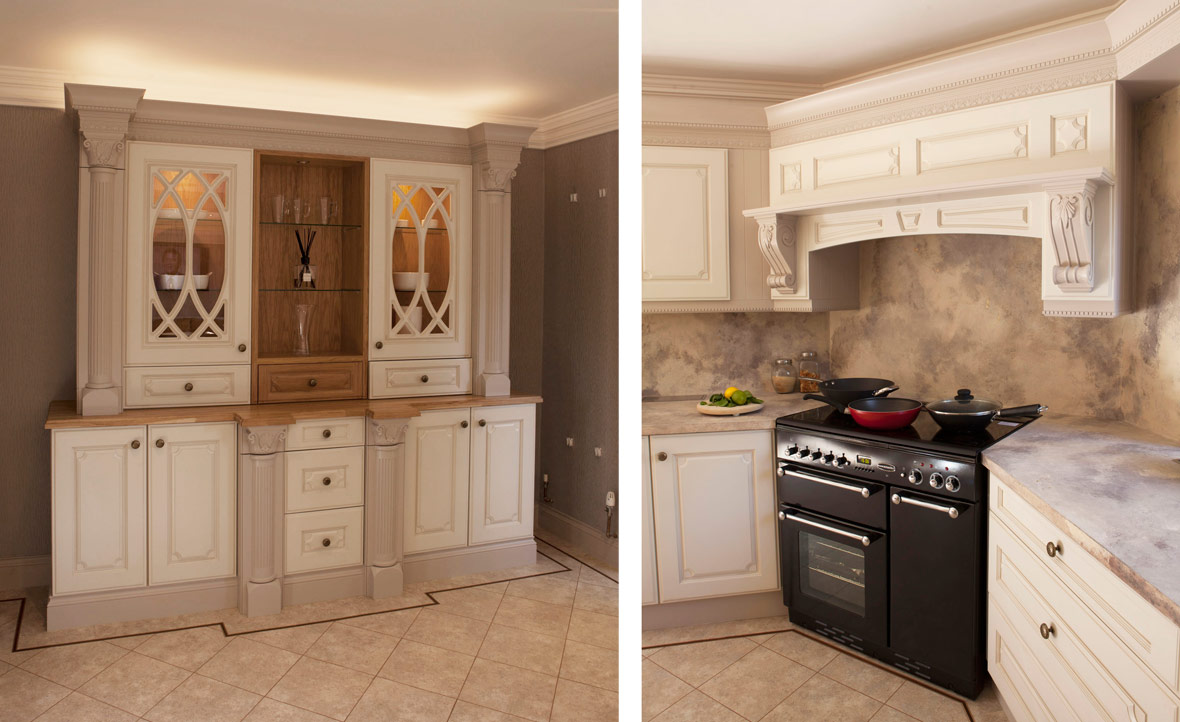 How Much Would a New Kitchen Add to the Value of a House?
18th April 2012
How to Avoid Your New Kitchen Soon Becoming Out-dated
We have all looked at a kitchen (maybe even our own), and thought about how dated it looks. Many people go searching for new kitchens, not because there is anything wrong with their existing kitchen but just because it looks dated.
So how does one buy a new kitchen without it becoming out-of-date within a few years?
The answer may seem obvious – buy or commission a time-less classic traditional kitchen such as a Victorian kitchen, Edwardian kitchen or a Shaker kitchen. However much of the market demands are for modern kitchens, which may become dated soon unless one adopts a few strategies to ensure modern kitchens stand the test of time.
Consult a Professional Kitchen Designer
There are a few ways to minimise your risks of becoming a victim of an out-dated recently purchased kitchen. One of the main ways is to talk to a professional kitchen designer or planner and not a salesman disguised as a kitchen planner. A professional kitchen designer can help you create an exclusive bespoke kitchen that's not necessarily subjected to current trends but is still modern.
Sometimes space can be limited and very little can be done to have a truly exclusive kitchen design because of the restraints of windows, doors, radiators and the spaces allocated to an oven, microwave, sink, dishwasher, fridge and freezer. Fortunately there are other ways which I shall now discuss.
Your professional kitchen designer can advise not only on the finishes available but the fusion of colours, textures, natural woods combined with matt or high gloss finishes. Furthermore a fusion of different materials for your work surfaces such as granite, wood, Corian, slate, coloured glass, and quartz. These combinations of different materials can be used sympathetically, even in the smallest of kitchens. So be sure to let your professional kitchen designer guide you as to the possibilities.
With the right mix of textures and colours your new kitchen should look as if it's been designed as a one-off and not subject to current trends.
The photo at the top shows examples of exclusive features that add a touch of individualism to assist in avoiding a kitchen looking derivative and easily dated.
Carefully Choose Your Floor and Wall Coverings
Another way to create a look of a 'time-less' kitchen is to choose flooring which compliments or contrasts nicely with your chosen fitted kitchen.
Nowadays there is a wide choice of floor coverings available: ceramic tiles, porcelain tiles and natural materials such as travetine, limestone, marble, cobalt, slate and granite.
Amitco and Kardene are also good choices for those who want a hard-wearing floor with the look and feel of real tiles or wood without the risk of breakages. The Amitco and Karndene ranges are also warmer without the need for under floor heating. Some people wish to choose a real wood floor – however wood is not really suitable for high humidity rooms as it susceptible to warping.
You can also get a very exclusive kitchen look by careful choice of wall coverings. These range from ceramic and porcelain tiles right through to coloured glass, trevertine, marble, granite etc.
Similar considerations need to be given to your choice of wall colours, curtains, blinds, etc – which can also be used to create a bold and desirably different kitchen style.
By careful planning with your professional kitchen designer you can create a wonderful kitchen which will hopefully stand the test of time.
Mood Lighting Control Panels
Lighting needs very careful planning too. Not only do you have a wide choice of under and over cupboard lights and ceiling lights – you can also have customised mood lighting at the touch of a button; various moods which are pre-set by you in conjunction with a qualified electrician.
Mood lighting control panels are displayed in many kitchen showrooms, including our own and I would recommend that every kitchen should be fitted with one.
Create a Bespoke "Modern Kitchen"
Although traditional kitchens are associated with bespoke kitchens it is still possible to commission a bespoke modern kitchen. An example of this is where customers have a Shaker style kitchen and have it hand-painted or spray painted with modern colours such as purples and greys (rather than the typical cream shaker kitchens), adding long stainless steel handles and bright coloured appliances. This look may not be for everybody but it vividly paints a picture of the possibilities for your new potential kitchen.
Take Your Time Planning Your Perfect Kitchen
I recently received two enquiries regarding bespoke kitchens from Leicester. One in particular shared with me with great enthusiasm her ideas for her "latest kitchen project".
I complimented her on her ideas and particularly her colour scheme, her innate sense of balance with regards to where the kitchen cupboards would go, the kitchen island, an informal dining area and her lighting ideas. What she was planning was unusual, exciting and in my opinion a desirably different kitchen. I had to ask her where she had gained such significant insight (the idea that she secretly designed and sold bespoke kitchens for our competition did cross my mind). She told me that she had been planning this kitchen in her mind for over two months – she even showed me her scrapbook! This is good advice – take your time planning your perfect kitchen, as this lady from Leicester did.
In Summary
So in summary the secret to creating a modern kitchen which is not going to date too soon is to work with a professional kitchen designer/planner who understands your needs and not to overpower the kitchen with too much mixing and matching. Carefully use materials, colours and styles which create a look of exclusivity and desirably, so that it doesn't look like every other kitchen on the market. Also, take a bit of time to decide – as the lady from Leicester did with her scrapbook of kitchen ideas.
We at Broadway Kitchens are professional kitchen designers; therefore we give free advice on all aspects kitchen designs including lighting, floor and wall coverings as well as colours that compliment or contrast depending on your taste.