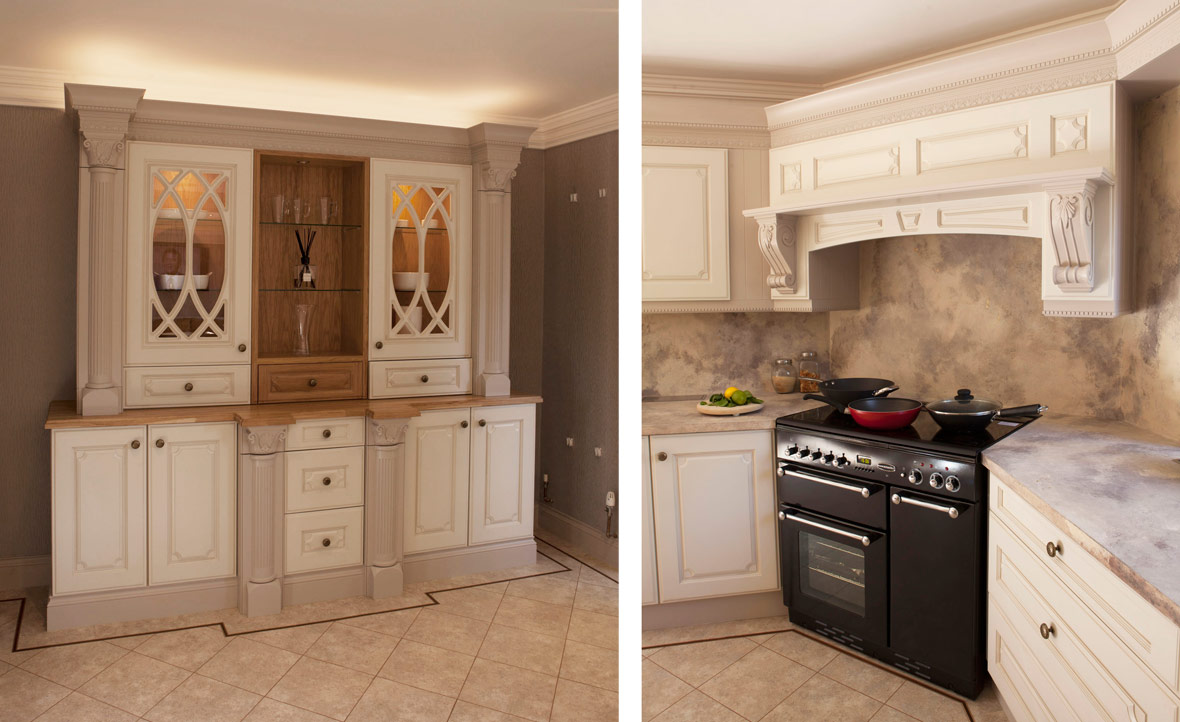 How Much Would a New Kitchen Add to the Value of a House?
18th April 2012
Bespoke Kitchen Case Study – Finishing Touches Delight The Austin Family
7th May 2012
Traditional Kitchens vs Modern Kitchens
"I'm not sure whether to go for a traditional kitchen or a modern designer kitchen?" I often get asked this question. There are many factors to consider before making this decision.
1. Its a matter of personal taste.
2. the time frame in which they wish to stay in their property.
3. how much they wish to spend.
4. the value of their home.
5. how exclusive they want the kitchen to be.
6. whether their property is listed.
7. the style or period of the house and other houses in the local vicinity.
If you find it hard to decide the style of kitchen for your home then my best advice would be for you to spend time researching and exploring the various styles and options available, whether it be the traditional kitchen or a modern contemporary kitchen – study brochures, look online, visit showrooms and locate an experienced company who are specialists both in the design and installation of bespoke high quality kitchens.
Most modern/contemporary style kitchens have a time span of approximately 5-10 years before they start to look dated. A modern kitchen which has been professionally designed is more likely to stand the test of time because it can incorporate a fusion of texture, colour and style in order to be an exclusive and different kitchen and therefore not subject to current trends. Please refer to the following article for further information: How-to-avoid-your-new-kitchen-soon-becoming-out-dated
Traditional kitchens are clearly designed and built to last and suit the style of their property for many years, if not centuries, after all traditional kitchens have been around since the Victorian times. Traditional hand painted kitchens can be repainted rather than being replaced which would create a whole new fresh feel to the kitchen and also extend their years of service.
If you find it hard to make a decision, you could always opt for a traditional style hand made kitchen but choose to accessorize with modern handles, surfaces etc in order to create an exclusive custom made kitchen for your home.
Custom made kitchens as the name implies are made individually for you, so they can either be modern/contemporary or traditional, or can be a combination of the two.
Why not give Broadway Kitchens a call, to discuss your ideas. We take great pride in being able to listen to our customers in order to be able to design and create a bespoke, high quality individual kitchen that you would cherish for decades.