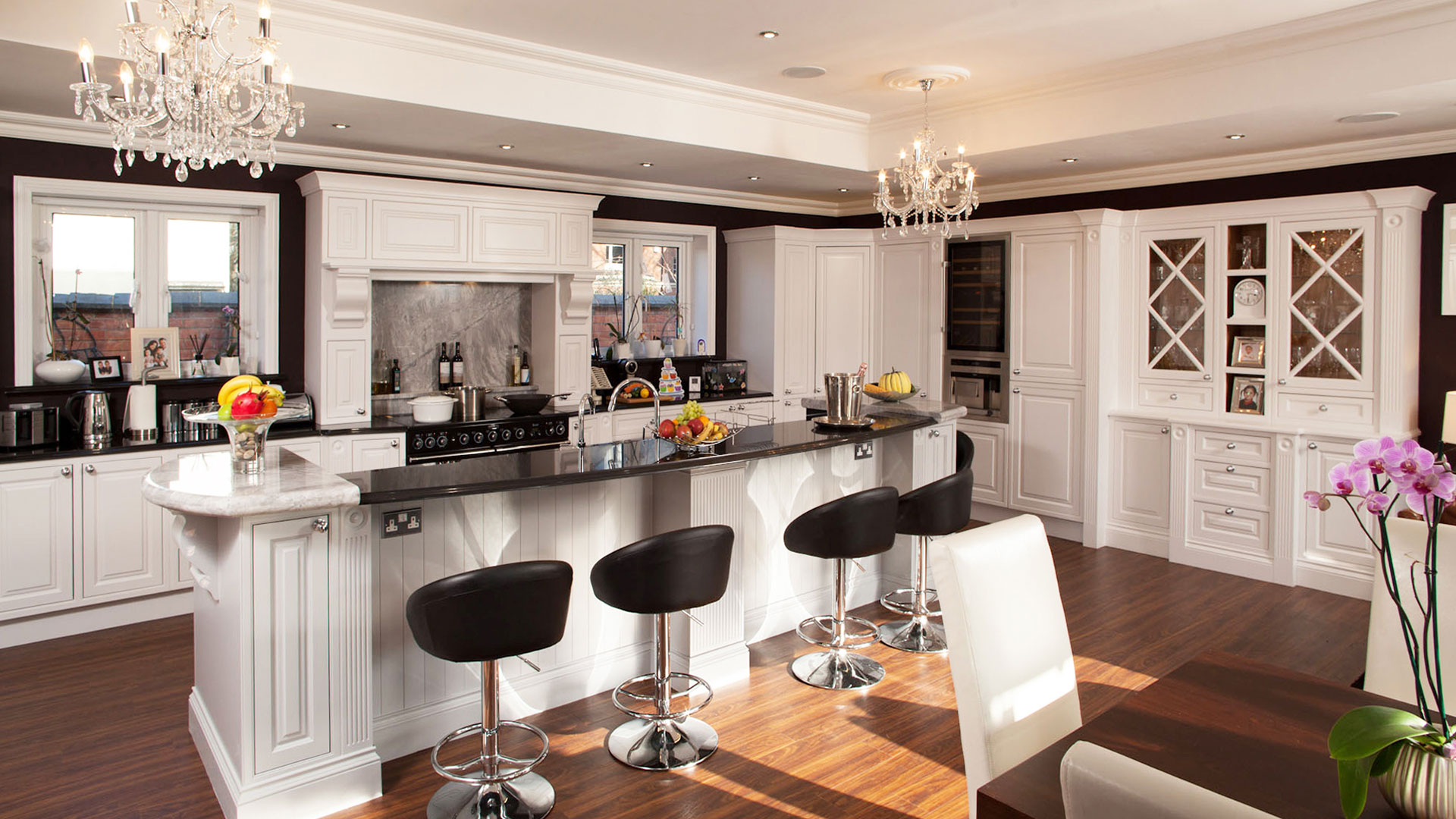 Your Healthier Lifestyle Kitchen
19th December 2011
Kitchen Salesmen Disguised as Kitchen Planners
6th February 2012
Bespoke Kitchens vs Made to Measure Kitchens
We all know fitted kitchens come in all sorts of different styles, qualities and prices. There are almost unlimited colours, textures and materials to choose from. Furthermore, the different ranges of cooking appliances, sinks, taps and worktops only add to the choices one has to make when considering the purchase of a new kitchen. If all the above wasn't enough, choices have to be made with regards to the type, colour, texture and styles of the floor and wall coverings, blinds and lighting too.
"Where do I start?" you might ask yourself. Well, firstly you have to consider whether you want to purchase a 'bespoke' kitchen, a 'made to measure' kitchen or a standard range of kitchen units 'off the peg', and you need to understand the differences between them.
The word bespoke essentially means to have something made especially for you. In other words, it is crafted to suit you and your individual needs. Some fashion designers, especially in womens' clothing use the phrase 'haute couture' – maybe manufacturers of handmade kitchens should adopt this term to describe the exclusive and individually crafted furniture they produce, which I understand to be the true meaning of the word bespoke. Thus, bespoke kitchens can be summed up to mean kitchen furniture especially crafted for ones needs from scratch, i.e., from raw materials and made individually and not as a factory-run.
So how do 'bespoke kitchens' vary from say, 'made to measure' kitchens and kitchens which are available 'ex-stock'? These questions were actually debated not in the kitchen industry but rather in the world of fashionable clothing.
The term 'bespoke' and 'made to measure' were actually debated by the ASA (Advertising Standards Authority) and the Savile Row Bespoke Association. In 1982 the ASA ruled that generally, there was little or no noticeable difference between bespoke and made to measure. Many distinguished individuals disagreed. One such individual was Richard Anderson, one of Savile Row's most distinguished tailors who said, "The ASA has got the ruling wrong." The term "bespoke" is understood to have originated in Savile Row when cloth for a suit was said to "be spoken for" by individual customers.
The difference between a 'bespoke' kitchen and a 'made to measure' kitchen can be compared to that of a bespoke Savile Row tailor and a tailor in the high street. A tailor from Savile Row may need to see a customer three to four times to produce an perfectly fitting suit. He would also have served time acquiring traditional time honoured skills and artistry and claim to use the finest materials. A tailor from the high street would only need to take a standard template and make some minor adjustments and a suit can be ready in a matter of days rather than weeks. So, with regard to kitchens, 'bespoke' kitchens are those where craftsmen are engaged to produce from the original designer's drawings. Special sizes aren't a problem – height, width, depth, curves and angled cabinets are all possible. To produce a truly bespoke kitchen can sometimes take up to 10 weeks or longer to produce. Also, bespoke kitchens are made up of cabinets, whilst 'made to measure' kitchens are made up of kitchen 'units' rather than kitchen 'cabinets.'
Naturally 'ex-stock' kitchens are those which are generally mass produced and stock piled for immediate supply.
To a large extent getting the type of kitchen you desire will depend on the budget you set; the higher the budget, the greater the chance of getting exactly what you desire, with all the bells and whistles.
Satt Sembhy
Broadway Kitchens MD and Senior Kitchen Designer