Bespoke Kitchens vs Made to Measure Kitchens
24th January 2012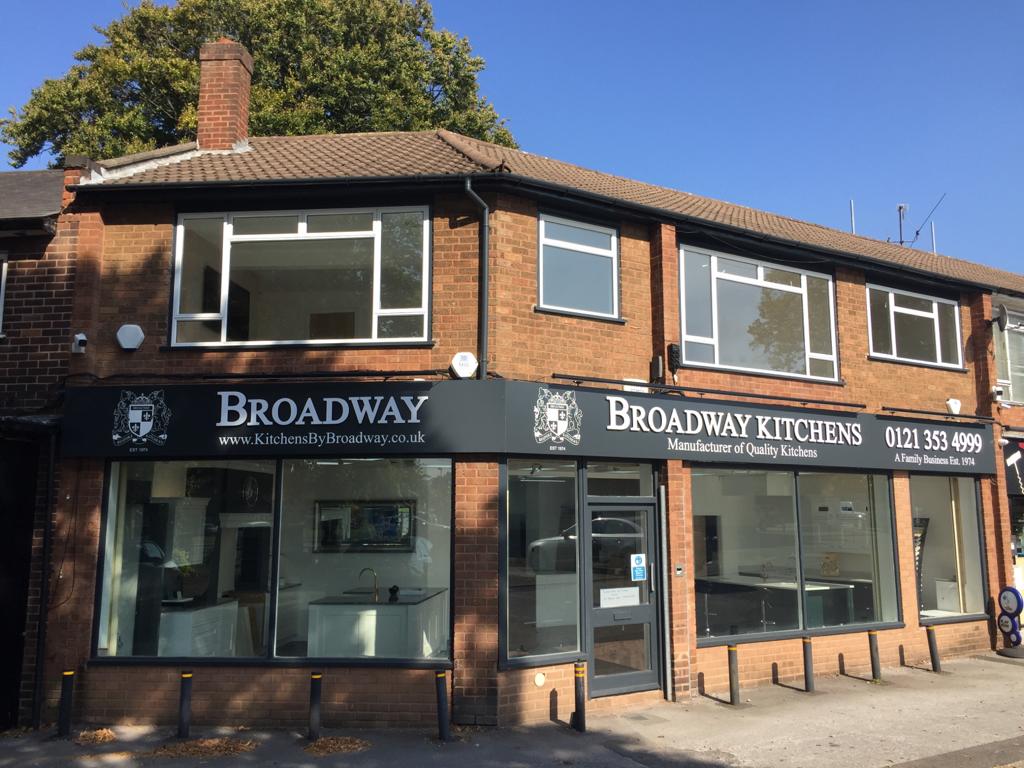 Travel… To find the Bespoke Kitchen of your Dreams
13th February 2012
Kitchen Salesmen Disguised as Kitchen Planners
Choosing a good kitchen planner / designer
This article is about kitchen planning "Best Practice" and choosing a good kitchen planner / designer who can help you achieve your desired objective as far as new fitted kitchens are concerned.
(The above photo-realistic image was produced by 20-20 Fusion – the cutting edge 3D kitchen design software we use with all Broadway customers)
Naturally none of us want to feel that we are paying over the top with any purchase, especially with high priced ticket items such as luxury fitted kitchens. From showroom to showroom we see a vast array of kitchen displays and then we hone in to particular kitchen styles and finishes which attract us. We then short list a few companies many of which offer to design the kitchen of our dreams, normally "free of charge". Our busy schedules mean that we put our trust in the kitchen planners.
This can be a good first step but beware.
Normally the kitchen designs/drawings look spectacular on paper or in 3D design software. You feel great that you have chosen the style of your kitchen along with the worktops, sink, taps, oven, hob, extractor hood, fridge, freezer, dishwasher and your particular choice of handles. Now that you have done that, you look forward to the hassle free installation."Wow", you say to yourself and put your trust in the chosen retailer to deliver 100% of their promises!
In order for the above scenario to become your reality one must ensure that crucial steps are taken.
One of these important steps is to allow no less than 5 hours of time and effort towards choosing the right kitchen planner/designer, the right kitchen to suit you, and the right kitchen company.
In many cases it is not the chosen kitchen manufacturer that you buy from but rather the kitchen planner who's representing them. Don't go into a kitchen showroom with dimensions and walk out having left a deposit with the confidence that all your choices are correct or suitable (in terms of choice of cupboards, worktops, sink, taps, oven, fridge, freezer, etc). Salespeople can be very persuasive, especially if their commission depends on a sale. Although not always the case, these can be salespeople disguised as kitchen planners. It is possible you could end up getting the same or similar type of layout as you already have and if this is the case, it may have been cheaper to replace the cupboard doors and worktops without the expense of an entire new kitchen and the hassle of a complete refit.
It is important to ask for a few different kitchen designs before you decide. Other important steps are to ask for the credentials of your kitchen designers.  Get to know the company that you are dealing with, find out how long they have been in business, check out their testimonials and even ask to see an actual kitchen installation.
These important steps should help to build your confidence in realising your exclusive kitchen design.
So invest your time in choosing a good kitchen company and just as importantly choosing a good kitchen planner with many years of kitchen design experience – and not just a salesperson who only has a few months training.
Satt Sembhy
Broadway Kitchens MD and Senior Kitchen Designer