The "best luxury bespoke kitchen company" and other claims!
2nd January 2013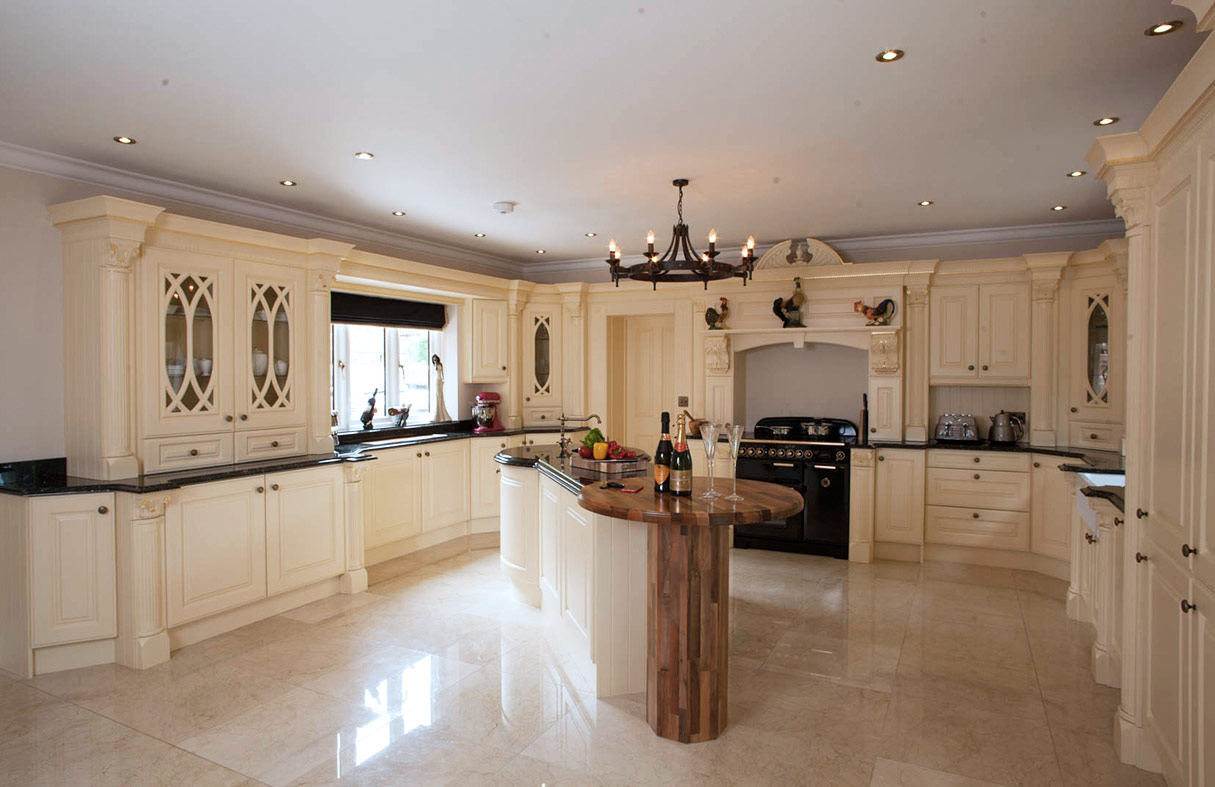 Success on Broadway
28th February 2013
As the recession bites, kitchen companies are falling like flies. This may sound alarmist but it's an unfortunate fact. Only just a couple of years ago we saw some famous luxury high-end kitchen brands fall into the hands of liquidators. Even we, at Broadway Kitchens, had to restructure and become leaner in order to compete in an ever more competitive market place during an economic downturn. Thankfully we own our own workshops and machinery so we are totally self-reliant and still profitable, even whilst giving customers the benefit of highly competitive prices.
So how can you, the consumer, protect yourself from losing your deposit or even paying the full amount without even receiving the kitchen furniture ?
The advice that I offer is not biased towards Broadway Kitchens but is biased toward "Best Practice" and ultimately towards safeguarding your money. You may ask yourself why I would offer this advice free of charge ? The answer is simple: you may perhaps get three quotations and I hope that we at Broadway Kitchens may get the opportunity to be one of those luxury kitchen companies from which you source designs and quotes.
As far as this article goes, I focus my attention on bespoke luxury high-end kitchen firms which are truly independent kitchen specialists and fare extremely well against the large DIY outlets in in-depth reports produced by 'Which 'magazine.
Independent specialists in handmade kitchens are only worth dealing with if they are financially secure; this applies to ALL companies supplying fitted kitchens whether classic, traditional, country style or modern kitchens. You can obtain their recent 3 year's accounts from Companies House and then take advice from an accountant as to the financial situation of a prospective kitchen supplier.
Do not rush to pay a large deposit as you could potentially lose that initial outlay if the kitchen company is financially unstable. Try to pay as little as 10% deposit if you can. Kitchen showrooms which accept this level of deposit are showing confidence and some indication that they are financially secure to give you some peace of mind.
There is nothing wrong in paying for a kitchen prior to installation only if you can physically see your new kitchen. Some genuine kitchen manufacturers will let you see your kitchen being made from the raw materials. Do not rely on the word of a company's agent to say that your complete kitchen is ready for delivery and that they want the money up front prior to delivery if you haven't even seen what you're buying ! Do not pay the final instalment until the job has been completed to your total satisfaction.
Ask for references, in these uncertain times you must hold on to your hard-earned money. Make sure you are dealing with long-established kitchen showrooms specialising in kitchen design and installation, those which have been in business for a long time are likely to have ridden a few recessions and be in a more-secure position to ride this current one.