How to Find the Right Kitchen Company
9th July 2012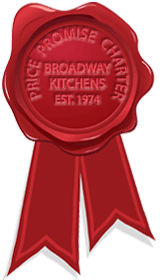 Recession Bites Kitchens
26th February 2013
The "best luxury bespoke kitchen company" and other claims!
When every kitchen company claims to be the "best" provider of "luxury", "high-end", "bespoke" kitchens which do you choose, especially when there are hundreds to choose from and every one claims their own company should be the "company of choice"?
This can be very hard and time-consuming especially when we are all bombarded with information and advertising via the internet, newspapers, TV, radio, glossy magazines, newspapers and huge billboards.
Here in this brief article are some pointers to help you make swift and informed decisions to safeguard your investment when it comes to your choice of the perfect kitchen provider:
Choose a specialist kitchen company which has been trading under the same name for more than say 8 years and provides the level of luxury you're seeking.
Write yourself a checklist, as if you were buying a house, below are some suggestions for your checklist to see if potential suppliers tick all the boxes.
Visit at least 5 or more kitchen showrooms.
Select at least 3 kitchen companies to design your own individual bespoke kitchen.
Once you have found 3 kitchen companies, interrogate (yes, that is what I said) – interrogate them about the following before you get excited by slick salesmanship:
How long has the kitchen designer been designing bespoke kitchens?
Are the kitchens truly bespoke or just available in standard sizes ?
Will the company work with you to meet your requirements or simply design a kitchen that fits the room rather than your lifestyle ?
Will you be offered a choice of styles, colours, textures and finishes for cupboards and worktops ?
Can the company 'show' you, on paper or state-of-the-art computer screen, in full colour, what the finished product will look like ?
Does the company have the capability to undertake any building, plastering or decorating works that may be required ?
Are appliances, installation, electrical works, plumbing and disposal of waste materials included in the price ?
Will the kitchen supplier undertake the required electrical works and give you a 'Certificate of electrical safety compliance'?
Can the company assure you that plumbing work will legally comply with the latest Water and Gas legislation ?
Is the company prepared to give you a reasonable timescale for completion ?
Are you allowed to visit at least two kitchens in customers' homes or talk to other customers before you make up your mind ?
What deposit is initially required? (paying a deposit of 25% or more is not advisable) You should ideally pay a first instalment of no more than £500.
Find out when any further payments are due. Again make sure you 'see' your own kitchen before you part with any more of your money.
Don't be afraid to ask if you have any questions, after all it's your money that you're spending. It doesn't have to be a daunting task and the end result will not only justify your diligence but also reward you with enormous satisfaction if you have picked the right company.