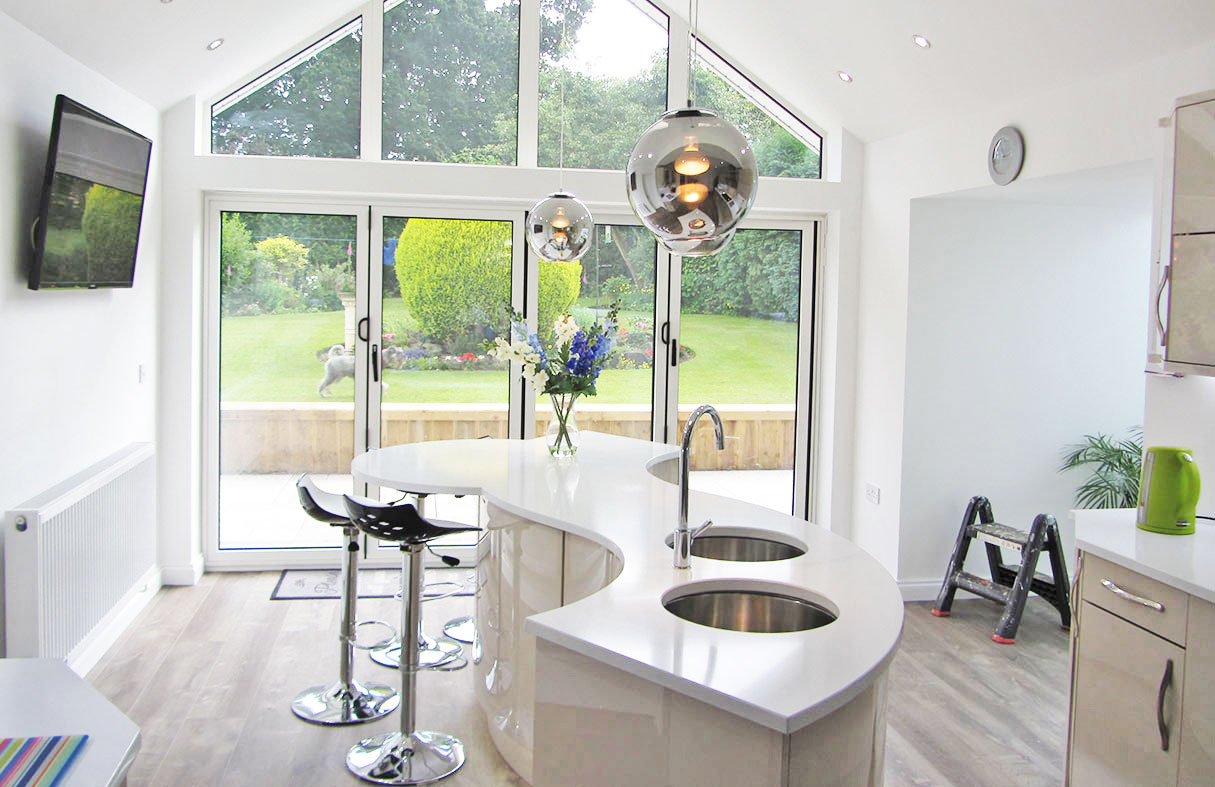 Why Your Dream Kitchen Is More Important Than Your Car
11th June 2012

The "best luxury bespoke kitchen company" and other claims!
2nd January 2013
How to Find the Right Kitchen Company
With so many kitchen companies, so much choice of styles and finishes, and so many 'apparently' good discounts – how do you decide who to buy from?
This is a really important question. Research, and take your time pondering, to decide what it is that you want from your new kitchen and indeed from the kitchen company you commission to design, build and install your new kitchen.
The following are guidelines to help you and are not biased towards Broadway Kitchens but are biased towards "Best Practice"
Choose a long established kitchen company with a good track record. Research shows that 90% of new start-up companies fail within their first 5 years. So ideally find a kitchen company which has been established for more than 10 years.
Testimonials are very important and every credible kitchen company should be able to show you their endorsements from satisfied customers. Likewise, unsatisfied customers' reviews can be found in an internet search, and consumer forums usually have a lot of opinion to give you an indication if a particular company should be avoided.
Some kitchen 'manufacturers' are now working directly with the public, when previously they may only have supplied to retail showrooms. Going 'Direct' gives the advantages of cost savings and peace of mind – knowing that should anything go wrong it will be easier to sort out without any intermediaries getting in the way.
A large discount is not such a great discount if the prices were high in the first place. Assuming you compare like for like – its the final total  price (including installation) that matters. Shop around and don't pick a company just because they discounting – there are many reasons for discounts and many are not in your favour – old stock, unpopular range, poor quality, company in financial difficulties, desperate sales people, etc.
A kitchen designer's level of experience and their design abilities are very important if you want a unique customised kitchen, or are very specific about your requirements. So too if you have an unusually shaped room, with irregular walls and angles, or need to match your new kitchen with existing furniture, fittings, décor, windows, doors, chairs, tables, etc. All too often kitchen designers attend an intensive one week course and come away with certificates claiming themselves to be expert designers. Apart from asking about their experience, the only way for you to know is to compare their own designs with other kitchen designers, and take a look at actual installations.
There should be nothing wrong or embarrassing about asking  your potential kitchen provider to show you actual kitchen installations. This should give you some comfort about the quality of the kitchens, the service quality and the calibre of the company.
Do not rush to pay large deposits or full payments up front to any company. The global recession has put many multinational and small kitchen companies out of business. Staged payments which are biased towards your best interests work best.
The selection of kitchen styles and finishes should be prominently displayed in showrooms and on their websites. If they can't show you samples of the actual materials or finishes that you want – if you can't see or feel them – there's a chance what you'd end up with is not what you wanted, or they may have a problem getting exactly what you want and your project is delayed by weeks.
Nowadays it is possible to see photo-realistic images of your new kitchen before any money has changed hands or tools picked up. Your designer should be using the latest kitchen design software and be fully able to design to your specific requirements. This is a service provided by nearly all kitchen companies.
Gut feeling –  if you get on well with the designer, you've been given a near-infinite choice, if your questions were all fully answered and you liked the advice given, if you love the designs – which fully represent your ideas, if you're happy that your quote is competitive like-for-like, if the company has a long pedigree, if you're happy with the company's previous work, if your independent research flags no alarm bells, if you believe they're most likely to deliver to your expectations – then that's TRUST you're feeling – so go with your gut instincts.