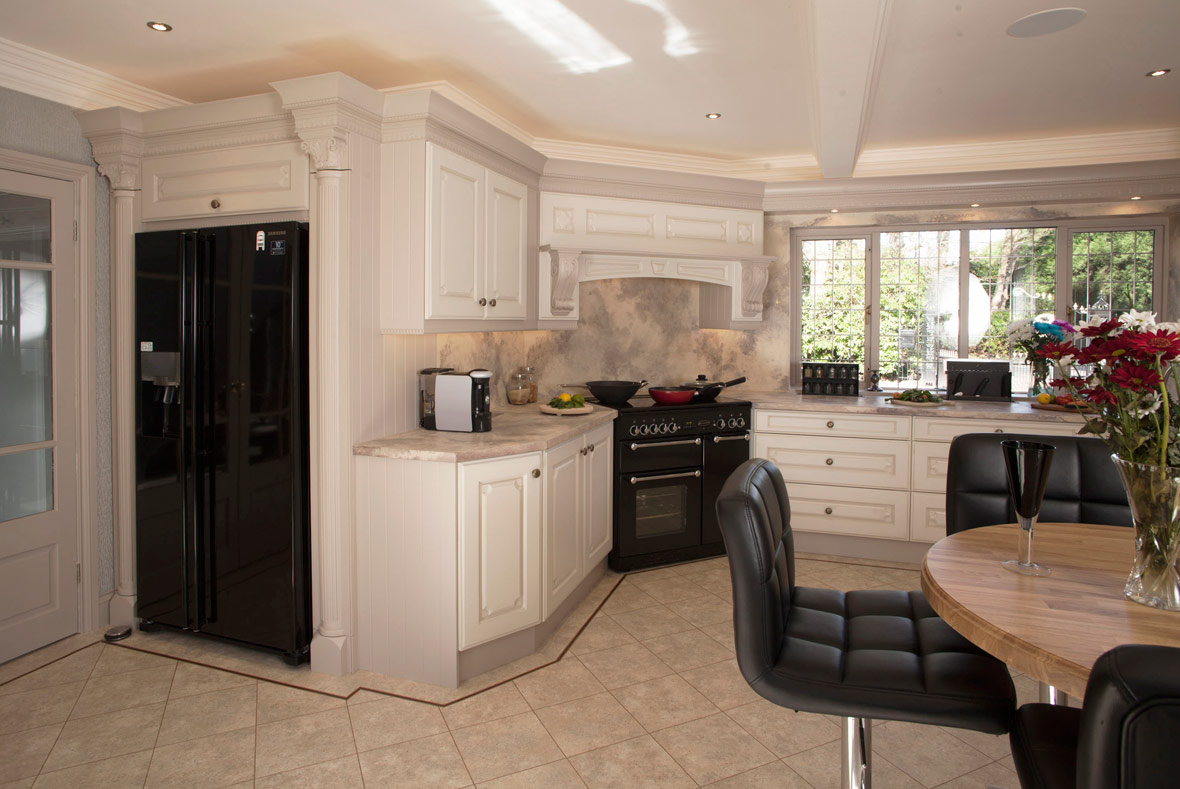 Creating a Luxury Bespoke Kitchen
20th September 2015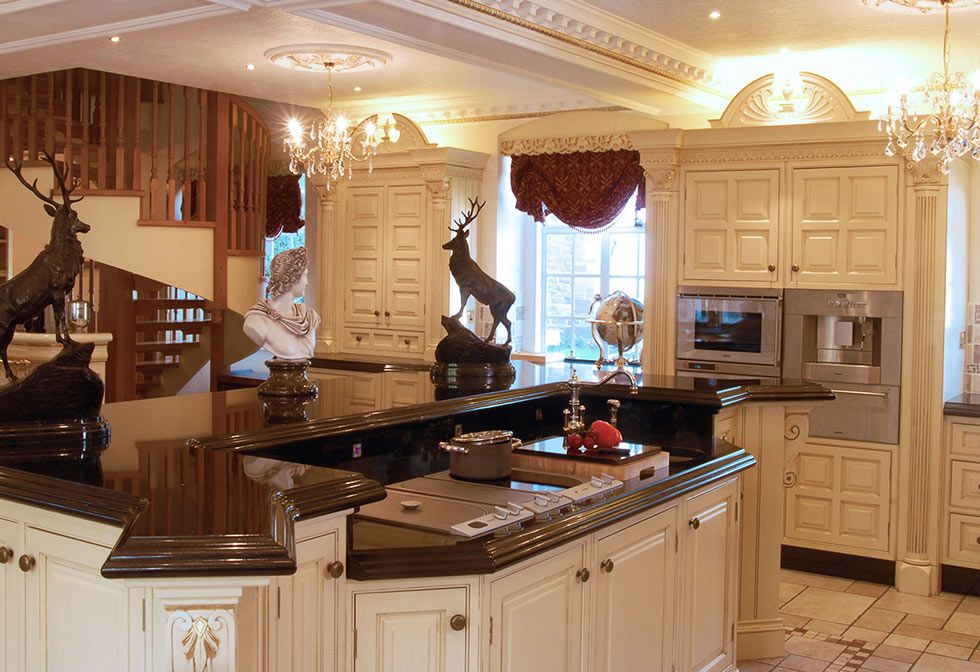 How Broadway Kitchens Compare to Other Luxury Kitchen Brands
9th February 2016
What is a Raised and Fielded Kitchen?
A raised and fielded kitchen refers to the door design; a truly classical door design made popular by the Georgians and Victorians.
Some people refer to a raised and fielded kitchen door as a 5 piece door, so called because of the number of components required to make it; if constructed correctly.
The luxury, bespoke manufactured kitchens, produced by Broadway Kitchens, are made using the proper time honoured way of construction and with the 5 components.
These components consist of an outer 4 x piece door frame, made up of a top and bottom known as rails and 2 x side pieces known as stiles. These are grooved on the inside leading edge and then joined together.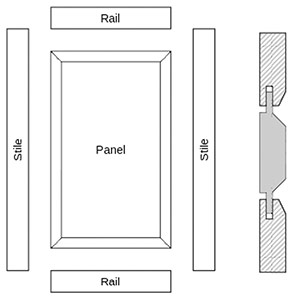 Once joined together, the frame holds the centre panel; this is known as 'fielding' the centre panel, which slots snugly into the frames grooves.
The centre panel is not glued in position. Instead, it is left floating to allow for expansion and contraction; remember natural timbers used in luxury, bespoke kitchen production will expand and contract with temperature changes and air moisture content.
The centre panel slopes up from its outer profiled edges to give a 'raised' central section. This together with the outer frame gives rise to the term 'raised and fielded.'
The classical mid-Victorian, raised and fielded kitchen is a design for which Broadway Kitchens have become renowned.
Total flexibility in cabinet sizes and shapes combines with opulent details such as carved moulding details and sumptuous paint finishes, such as gold leafing, to provide unique, handcrafted kitchen furniture commissions. Many of these commissions grace some of the UK's finest homes with a level of build quality that will see them fit for generations of use.