Bespoke Concrete Kitchens
20th November 2014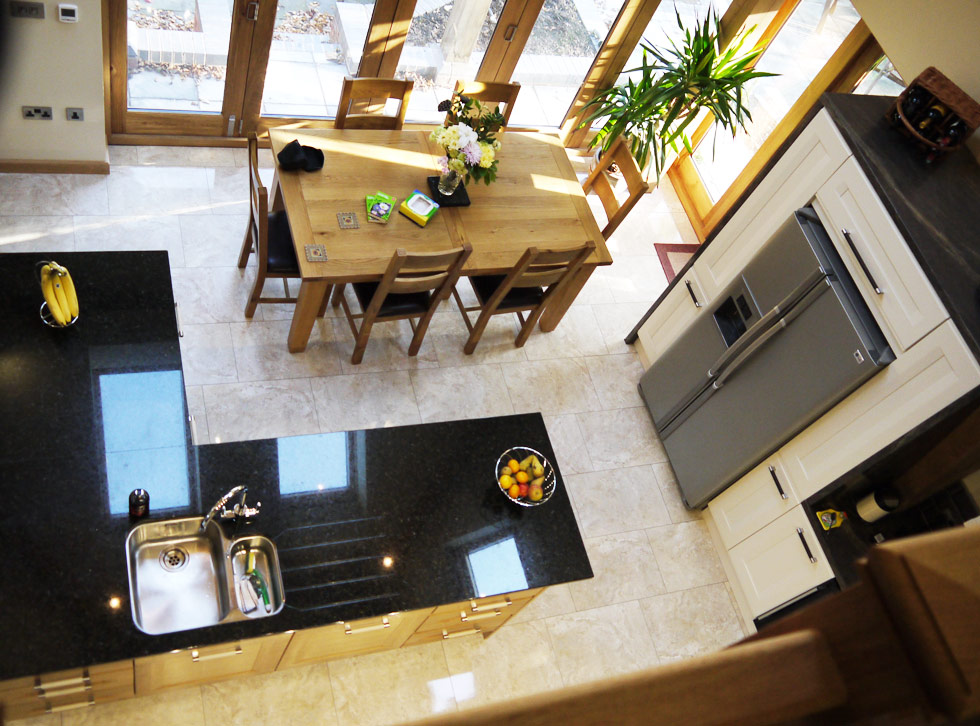 Matching a bespoke kitchen to lifestyle
11th January 2015
Reviewing Kitchen Trends for 2015
With over 40 years as a kitchen designer Satt Sembhy, Broadway MD, takes a brief look at the emerging trends in kitchens in 2015.
Exclusive kitchens
Whether it's a traditional or modern kitchen increasingly consumers are searching for kitchens with a difference – something that suits their style and is an expression of their personality. It is therefore no surprise that manufacturers of kitchens, especially luxury and exclusive kitchens, have responded accordingly.
Kitchen doors and handles
With influences from the Americas Europe and Scandinavia there is now an increasing trend for a mix of colours, finishes and textures in the kitchen.
In the ultra-modern Metris range discerning customers are frequently requesting a combination of high gloss doors combined with natural wood veneers in matt finish with leather-covered handles and textured wavy-patterned curved doors.
Kitchen Worktops
Furthermore there is an ever-increasing trend for different work surfaces within the same room space for example combining warm wooden work surfaces with cooler granite, mellow Corian and coloured, high gloss, tempered glass. Combinations of soft, hard, smooth and textured are more popular than ever. Ever in search of that unique design the edging of work surfaces is frequently profiled to complement the door panel profiles.
Shapes
Not only are curved doors popular in ultra-modern and Edwardian styles but also in the very traditional ranges including islands and peninsular units in high gloss, painted finish or natural timber. Angles too are popular, adding to the visual exclusivity of every design which is precisely honed to meet the needs and expectations of each customer.
Walls
In a fashion almost reminiscent of the 1970s consumers are choosing bright vibrant colours for pans and kitchen accessories or vibrant 'statement' feature walls.
Tiling, upstands and even glass splashbacks, sometimes backlit, often dictate the colour theme. The conservative 'Britishness' of matching colours has largely been replaced with contrasting colours more traditionally associated with other corners of the globe.
Kitchen floors
Flooring, a subject often overlooked by kitchen designers, is increasingly receiving the attention that it richly deserves as part of the overall effect. More and more consumers are part of the process of design and specification of natural or synthetic flooring whether wood, Amtico, Karndean, stone, limestone, granite, marble, porcelain or ceramic.
Lighting
Technology is playing a greater part in creating the right moods and atmospheres whether a kitchen is being used for cooking, eating or entertaining in the evening or at breakfast time and 'light switches' have largely been superceded by sleek and discreet control panels which allow a pre-programmed mood to be selected at the touch of a button.
What is a kitchen ?
The most obvious answer is that a kitchen is the place to prepare and cook food. Certainly those functions have not diminished but in many instances Broadway has designed and installed a utility room for storing, preparing and cooking food deliberately keeping cooking aromas from the main kitchen which is then devoted to eating the food and/or entertaining guests.
However the kitchen is so much more these days, it's a home-office, a homework room, there's a TV for whoever is cooking or eating, it's the dining room, the entertaining area, it has, today, quickly become a multi-purpose focus of activity and a family community centre.
As Satt concludes: "The kitchen is whatever the owner wants it to be and we can help them turn their dreams to reality."