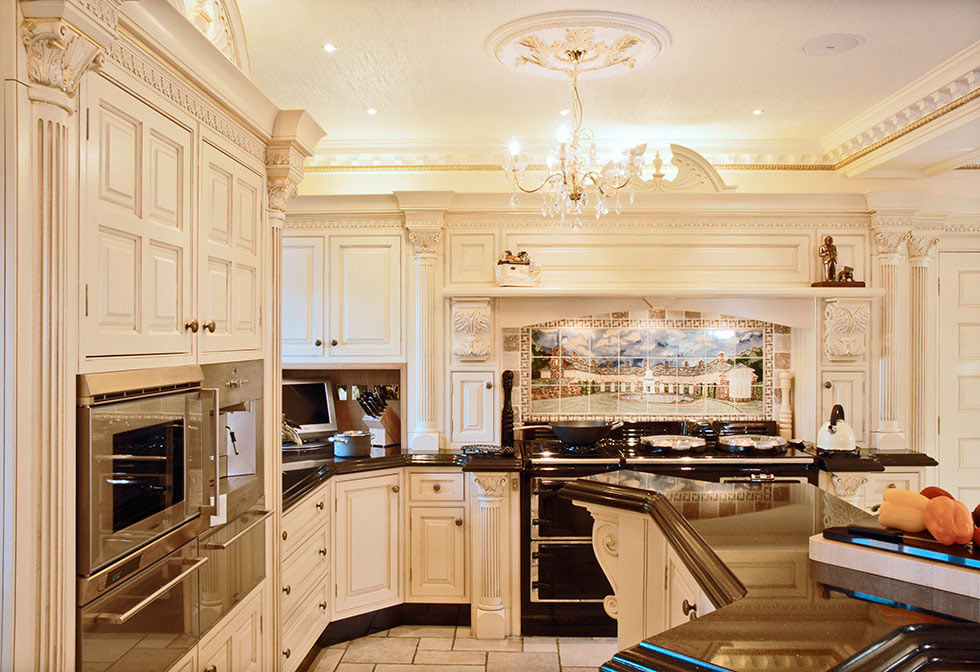 Recreating the style of Victorian Kitchens
10th April 2014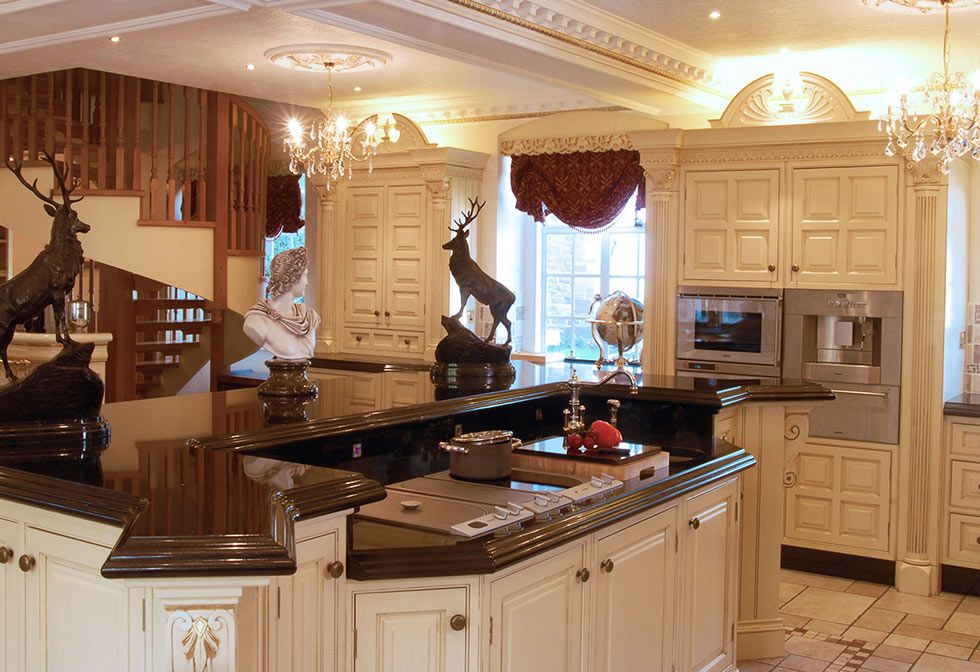 Not All Kitchen Design Services Are The Same
27th May 2014
Resurgence in Painted Kitchens
It is fair to say that most styles, whether they be in clothing or colours, tend to reappear every 30 years so it is no surprise to discover the same resurgence in classic hand painted kitchens.
Each re-appearance of a colour palette usually heralds a modern twist in thinking so the muted pastel colours and hues of the earth, air and sky first seen in Edwardian painted kitchens of 1910 were brighter when they resurfaced in the 1940s, yellower in the 1970s and more true to their original Edwardian shades now.
Looking back at the origins of painted kitchens we see that the sombre 'below stairs' mahogany and dark wood kitchens of the Victorian era were poorly lit by gas or candle. Any daylight only came from windows placed as high as possible to allow best escape for the hot air, steam, smoke and cooking odours while maximising available wall space.
Much of fitted and unfitted solid wooden kitchen furniture had probably seen better days, battered and bumped with use, dark and dingy but a new era of light had dawned. The dark, rich tones of kitchen cupboards successfully hid the soot of oil lamps and tallow candles but gas lighting showed every mark and blemish.
Subtle shades of cream, blues, greens and greys added light and colour to the dull, darkness of hand painted kitchens while choosing matt or eggshell finishes hid the blemishes whereas reflections in gloss paint would have exaggerated every bump, fingerprint and discrepancy.
1970s astute market awareness by kitchen companies like Smallbone of Devizes, Martin Moore & Co of Surrey, Yorkshire, Buckinghamshire, Cheshire, Kent and London, John Lewis of Hungerford and Broadway Kitchens of the West Midlands foresaw the fashion trend and classic hand painted kitchens came back into vogue as they are again after another three decades.
Leading the fashion field has always been the domain of enclaves of elegant housing with large luxury kitchens in the ageing suburbs of London, Leamington Spa and Birmingham.
Much of the aspirational fashionable taste was inspired by the grand kitchens in stately homes around the country like Shugborough near Stafford, Ickworth in Suffolk, Berrington Hall in Herefordshire, Dunham Massey in Cheshire and Palace of Holyrood in Edinburgh.
Like the dining habits of those upstairs/downstairs days of yore the names of current Farrow and Ball colours like Smoked Trout, Dead Salmon and Breakfast Room Green, aptly encapsulate life at the table.
Others like Mole's Breath, Calamine, Arsenic, Sudbury Yellow, Charleston Gray and Nancy's Blushes conjour up images of the landed gentry with estate landscapes from Petworth in West Sussex and Cragsdie in Northumberland to Erddig in Wrexham.
A drop of 'laundry blue' in the white distemper for walls repelled flies and brightened the atmosphere whilst complementing the natural earth colours of London Stone, Oxford Stone, London Clay and Terracotta applied to tailor made fitted kitchen cupboards and dressers.
The art of hand painting kitchens was in great demand as luxury kitchens in normal domestic situations were in use by the householder's family rather than purely the domestic servants of grander homes.
Today, as the kitchen has become the essential focus of family life, bespoke handmade, hand-painted, luxury kitchens of the finest quality are high on the popularity list with complementary natural colours and materials for kitchen worktops, islands and flooring.