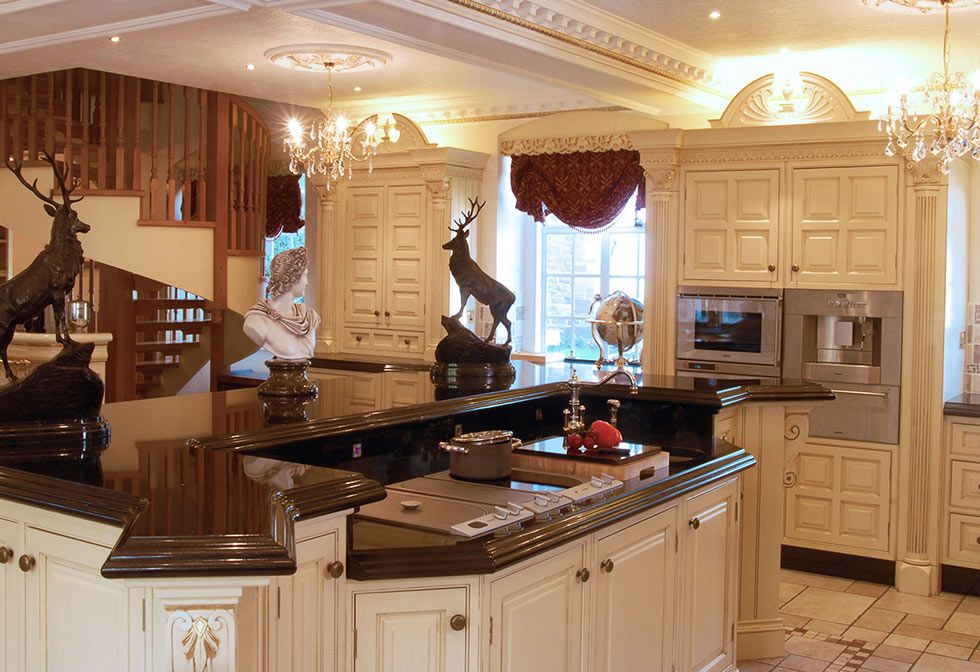 Not All Kitchen Design Services Are The Same
27th May 2014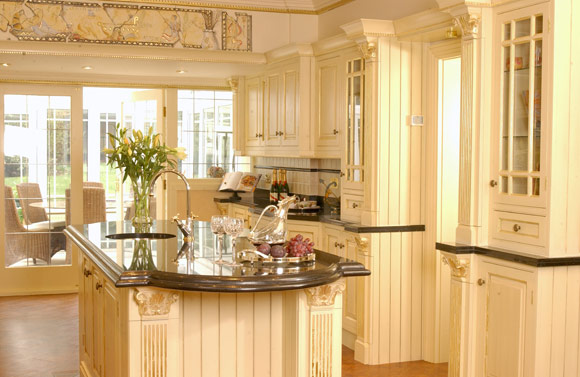 How Important is Symmetry in Traditional and Modern kitchens?
28th September 2014
Questions to ask when choosing Kitchen Cabinets / Carcases
Sometimes there are questions that can unwittingly go unanswered when you sit down with a kitchen designer or kitchen sales person; one of the most important is the quality of the carcases / kitchen cabinets.
The carcase is a kitchen cabinet without the door and drawers – and it is important to know about their structure and quality. For example, what's the density of the material? That's more important than the thickness yet, believe you me, it is rarely, if ever talked about by the sales rep when you first visit an average kitchen showroom.
Therefore, you need to examine the material and quality of kitchen cabinets / carcases yourself before you decide just what you want, ask exactly what the the materials are.
Example kitchen cabinet / carcass materials
These are listed in order of quality and price, lowest first.
Melamine-faced chipboard – These vary immensely in density. Frequently sales people talk about 18mm thick kitchen cabinets, but don't be fooled, the carcase thickness does not matter too much, it's the DENSITY of the material which will determine the lifetime of your kitchen cupboards. Low density chipboard does not hold screws very well and is more prone to permanent warp in damp conditions. So ask them just how dense is the material of the carcase.
Melamine-faced medium density fibreboard (MDF) – This tends to have less air pockets than the polished chipboard carcases. One should again ask to see and feel the material.
Polished real veneer MDF – These will look and feel good quality.
Plywood – Some companies claim that their carcases are made from 'real wood' and so create the impression that they're worth substantially more than you're being quoted. But the fact is, plywood is significantly cheaper than real solid wood.
Polished plywood – polished plywood veneer carcases can feel like they're made from real wood and the price tag should reflect it.
Real Wood – Naturally real wood that has been properly treated is the best choice if money is no object.
Always visit at least 3 kitchen showrooms and get like for like quotations (the same carcase materials) from each but always make sure you are getting the quote for the carcases of your choice and not theirs !
Kitchen designers will always do their best to satisfy your demands and we at Broadway are no exception. Indeed, in over forty years of service we've learnt never to take advantage of a customer's naivety. It's praise from satisfied customers that has earned us our high reputation. If we hadn't gone that extra mile to ensure customer satisfaction by offering great products, great service in kitchen design and immaculate installation we wouldn't be here now. Word of mouth from satisfied customers has been the mainstay of our business and we aim to preserve it.