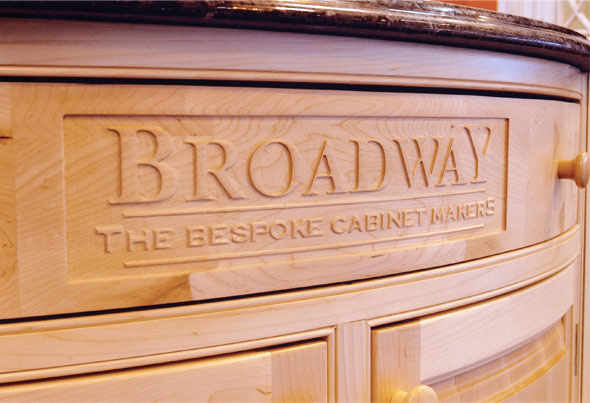 You Will Love Our Curved Kitchens
31st January 2015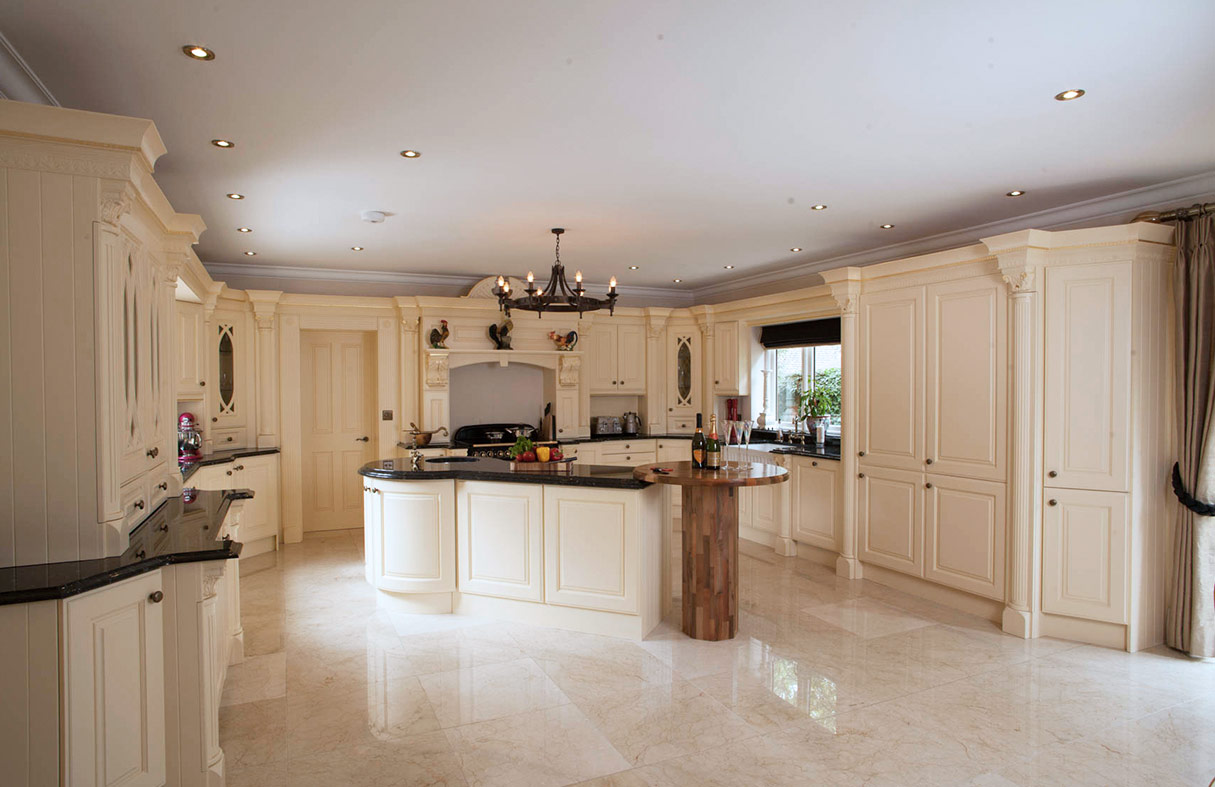 Large Deposits NOT required!
18th April 2015
Bespoke or Not Bespoke? That is the Question
These days, so many kitchen companies use the word 'bespoke' within their glossy marketing. So many 'would be' customers consider this word to be not only an endorsement of quality, but also, an indication that they will get a kitchen that has been designed and produced specifically for them.
If you assume the same then you might be surprised to hear that the true definition of the word 'bespoke' is quite literally ANYTHING that has been produced to order with some input from the customer. So if you order a kebab with extra mint source and onion, technically, it's a 'bespoke kebab,' in the same way that almost any old kitchen, regardless of price or indeed quality, is 'bespoke' if you had a say in the choice of colour, handles or worktop!
A bespoke design and manufacturing Service; now that's an entirely different proposition!
However, if you are a discerning home-owner and you're looking for a company with whom you can work with to produce a beautifully hand-crafted kitchen, made to suit your specific tastes and requirements, ignore all brand hype and perceptions of quality, look past the glossy marketing and most important of all, pay little attention to the use of the word 'bespoke' Instead, simply ask the question "Do you offer a bespoke design and manufacturing service?" The reason being that only such a service will truly fulfil your exacting needs and wish for something that's not only unique to you, but also exquisitely produced.
As a long-established, bespoke design and manufacturing business, Broadway Kitchens is one such company. Our service means freedom from the confines of preset furniture ranges, door styles, cabinet sizes and shapes, thus allowing you and our kitchen designers far greater levels of design freedom and flexibility.
For example; if you live in a lighthouse and require curved cabinets to follow the line of the internal walls and wish for the cabinet doors to be crafted out of sandblasted timber to give a driftwood like, coastal feel, then this would be something that Broadway Kitchens could achieve. This simply wouldn't be possible with mass-produced brochure ranges; which is the extent of many a kitchen brands 'bespoke' service.
Always look at how the furniture is constructed
Just as with brand kudos and a high price tag, the word 'bespoke' is certainly no guarantee of quality or craftsmanship. Whilst there are those who wish to pay a premium price for nothing more than a high-end, trophy brand to parade at dinner parties, we believe in offering true substance behind our name.
Design flexibility, extra thick solid timber doors mounted into hardwood door frames, using 'proper' recessed butt hinges, solid timber dovetailed drawer boxes on soft close runners and sumptuous paint finishes are all Broadway hallmarks and of course all at sensible, realistic prices.