Don't Forget to Add Colour in the Kitchen
6th March 2013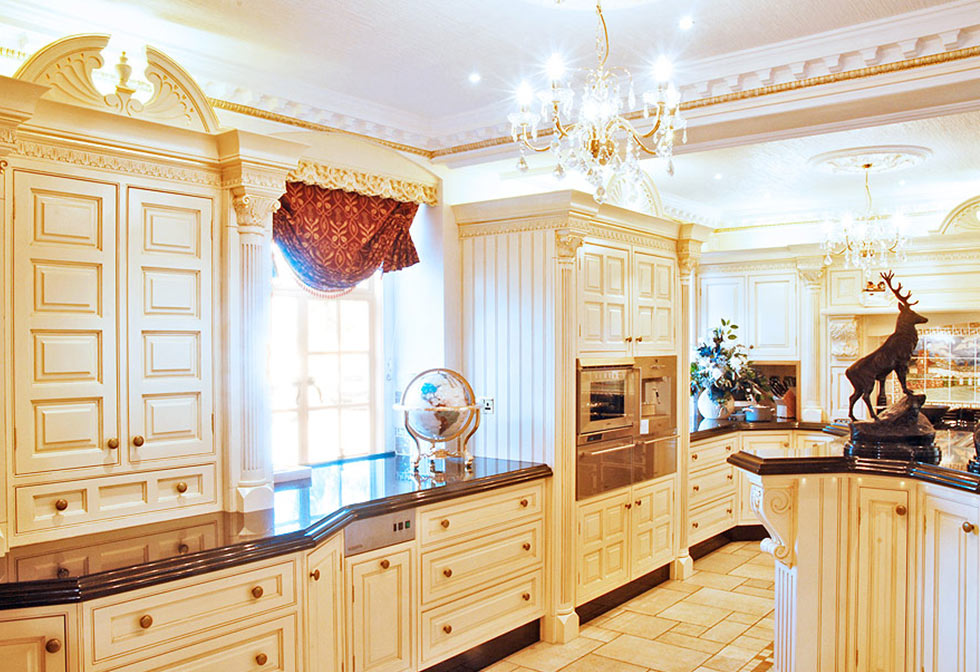 Traditional Kitchens – Victorian Kitchens or Edwardian Kitchens?
24th July 2013
What is an "Exclusive" Kitchen?
'Exclusive' is a claim often made but rarely justified.
Dictionary definitions include the words and phrases 'fashionable', 'stylish', 'select', 'belonging to a privileged minority' and 'unique', but how can 'off-the-shelf' products be described as unique ?
Everybody has their own idea of fashion and style but standard kitchen doors and worktops will almost certainly look the same wherever they are installed; whereas Broadway's thinking is to give each customer a kitchen that not only fits the room to perfection, but also suits their own taste and style in a totally unique way to express them and their lifestyle.
This is mainly possible because Broadway has the skill to design and manufacture non-standard doors and cabinetry unique to each customer. Each customer is part of the design process and can see their kitchen being made therefore such a design process and purchase is direct with the manufacturer and carries no price hike to cover retail display or sales people.
From the price band covering hand-made, bespoke kitchens each customer can choose oak, cherry, alder, walnut or any combination of treated timber and painted doors.
Popularity of Edwardian kitchens and modern painted kitchens also gives customers a greater choice of colours because paint, whether brushed or sprayed, can be mixed to match a customer's exacting requirements and personal taste.
High gloss modern kitchens are designed with the same meticulous attention to detail for function and aesthetics.
Worktops in Granite, Silestone, Corian or wood can be shaped and profiled in unique ways to complement the profile of door panels, breakfast bars, islands, sinks and cookers.
In the same way that no two customers are alike or have identical taste so each modern kitchen, country-style kitchen, or Edwardian kitchen designed and installed by Broadway is unique and exclusive to that customer.
The dictionary definition 'exclusive' says: "belonging to a privileged minority" but choosing the right company should ensure that an exclusive and different kitchen is nonetheless affordable.
As Satt Sembhy of Broadway says: "We don't charge for design and consultation of the bespoke kitchens that we manufacture, all we ever ask is that we get the chance to quote and on 'like-for-like' quotes we won't be beaten."