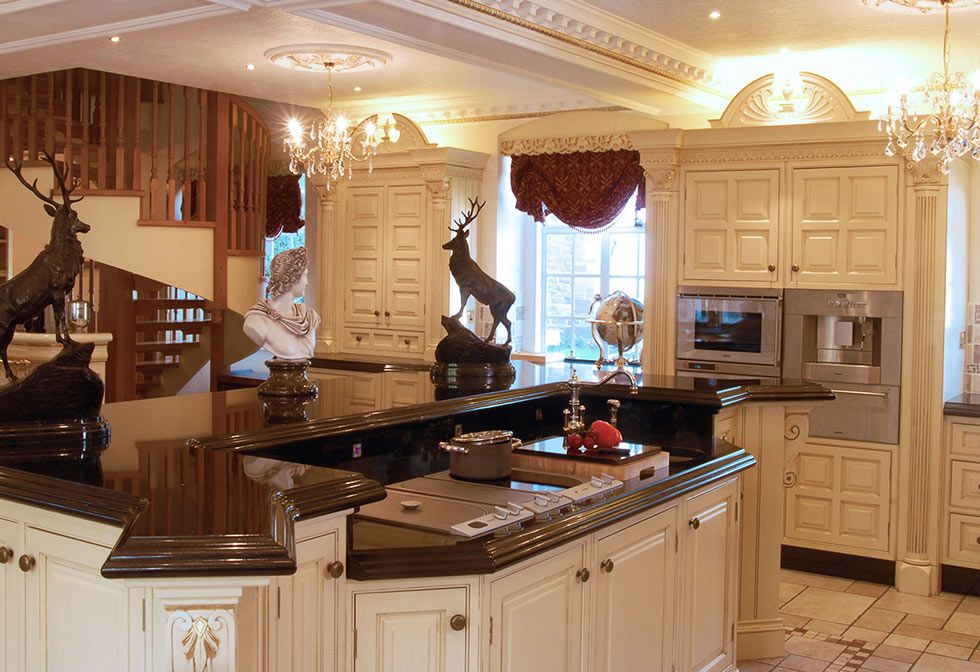 The Origins of Luxury Kitchens
21st August 2013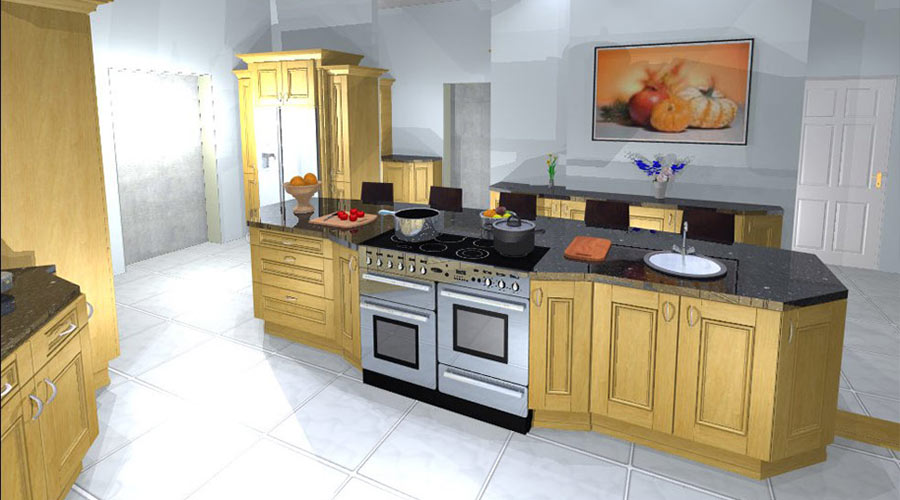 Getting the best for less when buying a luxury fitted kitchen
18th September 2013
A Luxury Kitchen is the Heart of the Home
No longer is the kitchen a basic room just for cooking it's now a room in which to cook, eat, drink, entertain, socialise and hold family gatherings often with integrated TV and sound-system, mood-setting lighting and furniture, tables, seating and even sofas on which to relax.
Each family member may use the room for an entirely different purpose such as school homework, children painting or drawing at the kitchen table or breakfast bar, office work or domestic accounts. Friends and guests are entertained or wined and dined in a luxury kitchen.
The dictionary defines luxury as: Something inessential but conducive to pleasure and comfort; Something expensive or hard to obtain; Sumptuous living or surroundings and A pleasure obtained only rarely. However I contest parts of these definitions saying that a luxury kitchen doesn't have to be expensive, rare or difficult to obtain and maybe not essential but every household deserves the luxury kitchen of their dreams. Moreover the cook of the house doesn't have to be a slave at the stove and some elements of luxury should allow them to relax in the right frame of mind whilst they are cooking, washing, cleaning, entertaining or spending quality time with family members.
Many kitchen companies claim to be the "best" provider of luxury kitchens so who do you choose? Especially when there are hundreds to choose from and every one claims their own company should be the "company of choice". This is very hard and time-consuming especially when we are bombarded with information via the internet, newspapers, TV, radio, luxury kitchen glossy magazines and national newspapers and huge billboards.
Here in this brief article I give you crucial information for you to make quick and informed decisions on safeguarding your investment when it comes to your choice of the best provider:
Visit at least 5 kitchen companies/showrooms.
Select at least 3 kitchen companies to produce an initial design.
Don't be swayed by slick sales patter from someone trying to sell what they have to offer – it's your money and your kitchen so be insistent about what you want.
Don't be afraid to ask tough questions.
Ask if you can talk to previous customers and see real installations.
Choose a specialist kitchen company which has been trading under the same name for more than say, 8 years.
Questions that you should ask:
How long has the individual kitchen designer been designing bespoke kitchens?
Are the kitchens truly bespoke or just available in standard sizes?
Can you visit kitchens in customers' homes before you make up your mind?
What deposit is initially required? (Paying deposits of 25% or more is not advisable – you should ideally pay no more than £500 initially). After 40 years in the business we at Broadway have the financial stability and confidence to buy all the raw materials needed to complete the kitchen of your dreams so we only ask for a token deposit. Beware of companies demanding high deposits (even 50%) up front, that's a lot for any customer to lose if the kitchen supplier 'goes under' as so many have done in the recession.
Find out when the next payment is due and make sure you see your own kitchen in progress before you part with any more money.
Beware of companies demanding high deposits (even 50%) up front, that's a lot for any customer to lose if the kitchen supplier 'goes under' as so many have done during the recession.
Any company which manufactures from raw materials and supplies you direct is unlikely to be adding-on the cost of retailers, wholesalers or sales reps (we don't) and any initial design consultations should be free of charge (as ours is).
Unlike a luxury handmade chocolate which melts away in seconds, a well-designed kitchen should almost last a lifetime and give long-lasting pleasure.