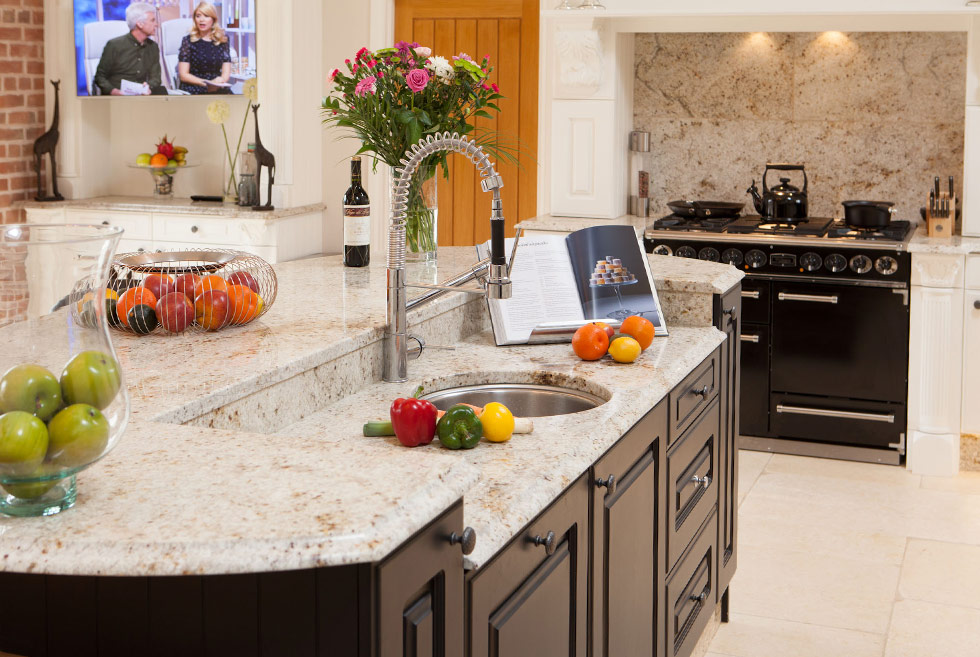 11 Free Tips for Buying a New Kitchen
4th June 2009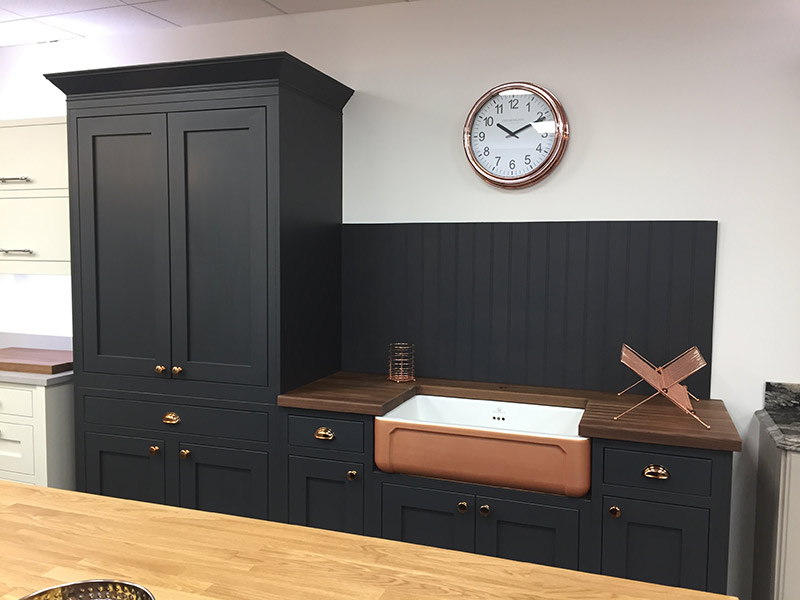 Shaker it up – Skaker Kitchen Overview
12th December 2011
Glamorous sophistication can be a difficult look to achieve in the kitchen, but with a little help from the experts anything is possible.
With 38 years experience of designing exclusive kitchens, Satt Sembhy – Broadway Kitchens MD and Senior Kitchen Designer, has dozens of ideas to give the heart of your home the X-factor.
Daring and brave
Don't be afraid to be brave, some of the best kitchens I've worked on have included a really unusual choice of decor or centre piece.
Bring the bling
If you're a fan of sequins and sparkles bring the bling into your kitchen with a sparkling floor and glittering work surfaces. More into understated elegance? Then granite or marble worktops may suit you better.
Island escape
Kitchen islands don't have to be square or rectangular. Go for curved, circular or even star-shaped, if you have the space anything is possible.
Architectural splendor
From pillars and pilasters to mantels, corbels and columns; the influence of classical architecture can be added to any kitchen design. Kitchen furniture can also be made to suit your property's architectural style.
Frieze me
Consider a unique frieze or mural. Why not celebrate your family home by including a hand-painted portrait of your house or garden in a tile frieze above a range cooker. You can also have your house's name engraved into one of the units.
Fancy a drink?
This tip is always popular with the men of the house. Include a bar in your kitchen for those spontaneous or surprise parties.
Light up your life
Fiber-optic lighting around the edges of worktops and chandeliers add instant wow to a kitchen designed for entertaining in style.
Go for quality
Always consider quality when planning your new kitchen. Bespoke kitchen furniture made from solid wood and hand-painted is always going to look better and will enhance your finishing touches.
For a FREE kitchen design service or help designing your dream kitchen, call us on 0121 353 4999